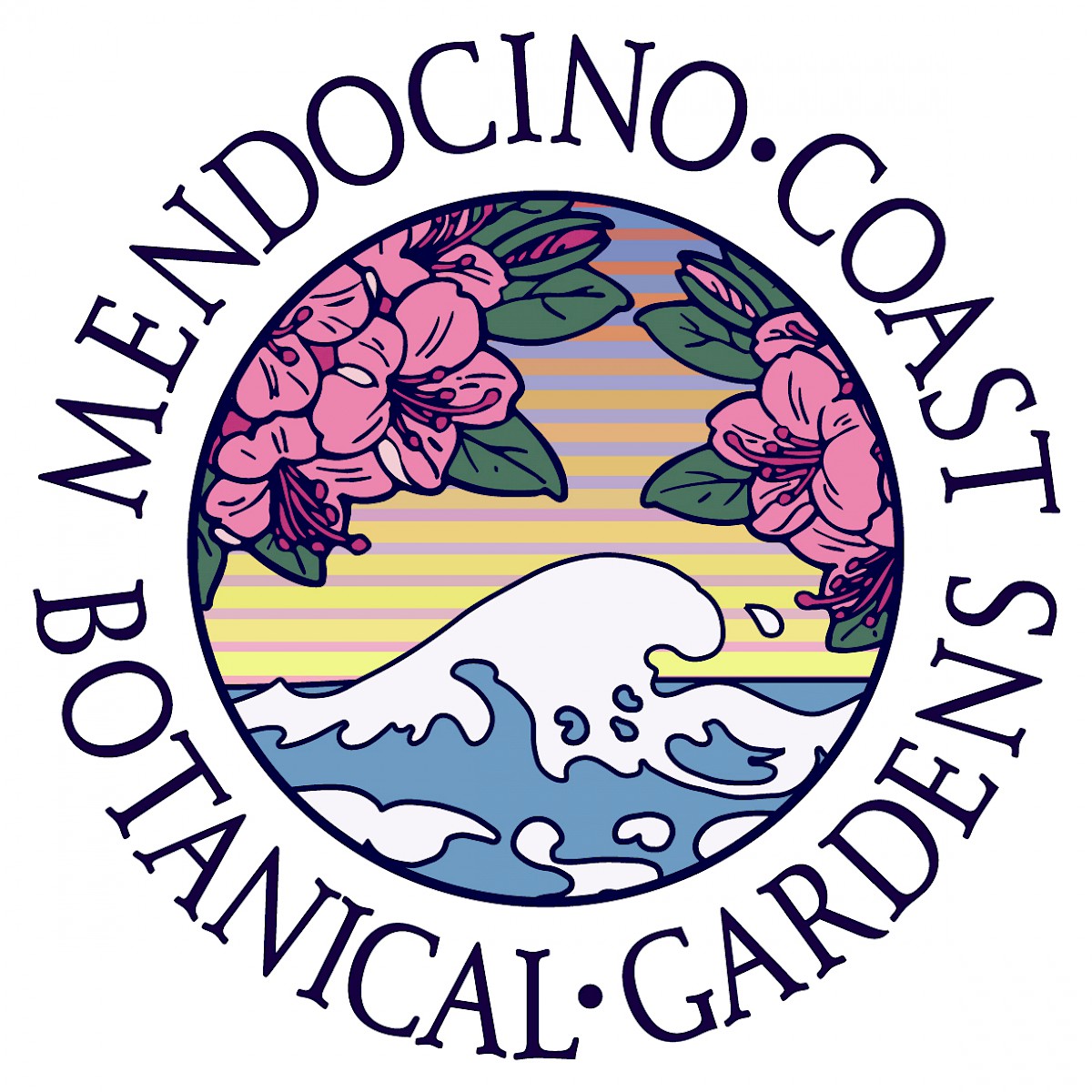 Local Organizations & Partners
Our Business Members and Sponsors - Support Those Who Support the Gardens
This directory of attractions, shops, restaurants, lodgings, realtors, and other businesses is intended to help make your visit to the Mendocino Coast pleasant and enjoyable. Each of the businesses listed supports the Gardens with an annual membership donation or sponsorship. Membership dues and sponsorships comprise a large percentage of our annual operating budget. Please let these businesses know you found them through our website and support them during your stay. To be included in our directory, read more about Business Memberships.
Are you sick and tired of being sick and tired? Acupressure can help with almost any kind of pain, stress, headaches - both migraines and tension,  sleep improvement, increasing energy - even with...

Adventist Health and Mendocino Coast District Hospital are proud to unite as one to care for our communities. As Adventist Health Mendocino Coast, we will work together to bring you and your family access to more services and more coordinated care available right on the Coast, close to home. We are committed to quality healthcare built around the patient experience.

The American Public Gardens Association is the leading professional organization for the field of public horticulture. We advance the field by encouraging best practices, offering educational and networking opportunities, and advocating on behalf of our members, our programs and public gardens worldwide.

The Arts Council of Mendocino County promotes the arts and cultivates creativity to benefit and enrich the lives of residents and visitors.

I help women in the second half of life to recover from stress and illness so they can feel great and have the energy to enjoy vacation and walk...

The Beachcomber Motel - your North Coast Ocean Hotel. One of the finest luxury destinations on the Mendocino Coast near Glass Beach, with all the amenities one would expect to find in a first-class lodging experience.

Wild collected Huckleberry jelly and syrups, along with other goods such as soy candles and hand-bur

The California Native Plant Society is dedicated to celebrating California's native plant heritage and preserving it for future generations.

If you have been planning to visit to a Celtic destination, Western Europe, or somewhere domestic, and you've invested time and thought into what you would do, or how it might be; Celtic Heritage Destinations will help you craft the experience you're thinking about.

Colombi Motel is within walking distance to the downtown Fort Bragg area and Eagles Hall which features the Gloriana Opera Company productions. It is three blocks from the newly...

Community First Credit Union was founded in 1961 by seven LOCAL teachers who were denied home loans by banks. In 2017, Community First merged with Mendo Lake Credit Union, also founded by LOCAL teachers back in 1958. The Mendo Lake Credit Union charter was retained, and because the service area of the not-for-profit financial cooperative expanded to include five Northern California counties (Lake, Marin, Mendocino, Napa, and Sonoma), the Community First name was adopted for the combined credit union.

Natural Food Store Open daily 8-8 A  worker-owned collective since 1975 Every dollar earned goes directly to the workers, to the store...

We grow premium Dahlias for Dahlia lovers, Designers & DIYers in beautiful Mendocino, California.Our Dahlias can be purchased by the Bouquet, by the Bunch or by the Bucket

The Emerald Dolphin Inn is owned and operated by a grassroots family that has resided in Fort Bragg for over 100 years. Their love for the area has kept 5 generations here to watch Fort Bragg develop into what it is today, a haven by the sea.

Unique furnishings for your home. Traditional • Asian Modern • Contemporary Storage • Lighting • Rugs and more! Stop by and be...

We're embarking on a multi-generational adventure, exploring three of the best things in life: fathers, daughters, and wine. THE FAMILY Fathers +...

With Pete Feild as Owner/Broker (DRE #00806015), Feild & Associates provides a diversity of services including buyer or seller representation, owner-builder guidance, construction management, site planning and conceptual design....

Fernwood Vacation Rentals offers two affordable, private and secluded properties just 2 minutes from Fort Bragg and 15 minutes from the quaint Village of Mendocino. www.fernwoodvacationrentals.com

Lee Baker DDS & Stefan Cho-Polizzi DDS, Inc. Dentists Lee Baker, DDS and Stefan Cho-Polizzi, DDS, Fort Bragg Ca, practices a full scope of general and cosmetic dentistry with expertise ranging...

Glass Fire Gallery is located on the beautiful Mendocino Coast in Fort Bragg, California.  Artist, Buster Dyer and wife Trish built the gallery and working studio in 2005. The...

With easy access to your favorite Mendocino Coast destinations, the Harbor Lite Lodge is perfectly located for your visit.

Your locally owned grocery store! Thank you for supporting the Gardens as S'mores Sundays Sponsor for the 2018 Festival of Lights !

Headlands Inn Bed & Breakfast is a distinctive bed-and-breakfast locating in the heart of the picturesque coastal town of Mendocino, California.

Heather Paulsen Consulting (HPC) works with mission-driven businesses to create an economy (and a world) that works better for all of us: owners, employees, suppliers, customers, our communities and the environment. We provide practical strategies for clients to create positive impact through their daily operations, taking care of all stakeholders while also improving the bottom line.

Highlight Gallery showcases the finest work of Northern California painters, fine woodworkers, sculptors, and artisans.

Highway 20 Feed is your complete farm feed, pet supplies, livestock health supplies, wood pellet supplier, and more.

Hilary Eddy was born in England and spent her childhood in Surrey where her mother's love of colourful flowers and her father's broad appreciation of nature proved to have...

Vacation Rental and Wedding venue in Fort Bragg, California located on oceanfront property with private beach adjacent to the Mendocino Coast Botanical Gardens. Follow Holly's Ocean...

Hummingbird Haven is the perfect place to relax and enjoy all that Mendocino has to offer with its sweeping meadow landscape and private garden entrance. Come and let yourself unwind.

Located three and a half hours north of San Francisco, the newly constructed Inn at Newport Ranch is part of a 2,000 acre coastal cattle ranch on the site of the former town of Newport and its lumber chute. With over a mile of oceanfront, three miles of ridge tops, panoramic coastal views and 20 miles of world class hiking and riding trails through redwoods and along the coast, the ranch is a unique private domain for vacations, conferences, weddings and events. A world of beauty and adventure awaits you.

If you're looking for quality eye care with a personal touch, we hope you'll give us a call or request an appointment on our website.

Jackrabbit Landscapes is an innovative, full service landscaping company that is family owned and operated by two brothers Stephan & Karl Schlenker who equally share a passion for detail...

Janie's Dahlias  is a family-owned and operated dahlia farm on the beautiful North Coast of Mendocino County. We grow over 75 varieties of dahlias for cut flower bouquets...

CPA Jeremiah K Murphy helps clients make better decisions.

Welcome to Kayak Mendocino and the beautiful Mendocino coast of Northern California. Here you will get professionally guided sea cave tours and more at  Van Damme State  park...

The Coast FM has an extensive playlist and a No Repeat (24 hours) policy. The format, Adult Rock: Classic Rock, Folk, Blues, Jazz and new artists with these sensibilities. Take a listen, and you'll hear why when folks listen to us, they say I wish we had a station like this at home.

Established in 2003. We design wedding flowers on the magical coast of Mendocino, Ca. Our signature style is unapologetically romantic with emphasis on a flowing and naturalistic approach...

Perched along the rugged coastline of Mendocino, California - LitHouse ™️ is a multi-award winning, legacy flower brand, founded by two brothers Allan and Kris Harris.

Perched on the Pacific Ocean, Little River Inn has graciously greeted guests for five generations. Dramatic and ever-changing ocean views provide a breathtaking backdrop for your stay.

MacCallum House is the place to stay and dine in Mendocino. A historic Victorian home nestled in the center of town, MacCallum House is a boutique hotel and restaurant that features your choice of several luxurious accommodations and meals to remember.

On the coast of Northern California, Makela Boatworks keeps the tradition of handcrafted wooden boats alive. Located in the fishing village of Noyo, Howard spends much of his time working on boats that earn their keep. His true love though is building boats, commercial or pleasure, from the keel up that will serve the owners for a lifetime.

Mendocino Coast Animal Hospital , serving the entire Mendocino Coastal Region, is an exceptionally well-equipped facility offering high-quality veterinary care for companion animals at a reasonable cost. ...

Quality service for your European and Asian vehicles.

At the Intersection of Art and Technology. Visual Marketing, Photography and Video Production services on the Mendocino Coast, California. Mendocino Drone offers high-end visuals for every business need,...

Streamlining the Complexities of the Deal It is our Mission to design a Real Estate Transaction that meet the needs of each individual client. Extensive knowledge of local...

California-based digital marketing agency Our mission is simple. We're here to help business owners attract their ideal customers and compel them to take action. ONLINE MARKETING  .  WEB...

With over 35 years of experience in the valleys of Napa Valley, Sean has established himself as the leading olive specialist and continues to transform one of the valleys most treasured landmarks into the palates of locals and visitors from all over the world.

The Heather Society extends a very warm welcome to everyone entering the world of heathers, especially to newcomers who have recently developed an interest in these attractive shrubs. The...

Soak in one of the North Cliff's Jacuzzi rooms, next to the fireplace overlooking the dramatic Mendocino coast. Enjoy the view from your balcony, watching the waves and the boats go in and out of Noyo Harbor.

A pioneer in the Craft Beer movement, North Coast Brewing Company opened in 1988 as a local brewpub in the historic town of Fort Bragg, located on California's Mendocino Coast. Under the leadership of President & Co-Founder Mark Ruedrich, the brewery has developed a strong reputation for quality having won hundreds of awards in national and international competitions.

Norwex is committed to radically reducing chemicals in the home to promote health and improve the environment.

Fine artisan jewelry and diamond retailer located on the North Coast of California. Follow Noyo & Co. on Facebook

The Noyo Chapter of the American Rhododendron Society has been a local non-profit organization for over 38 years. Their stated mission is to promote the study and culture of rhododendrons and to stimulate interest in rhododendrons by any appropriate means, including the holding of frequent meetings of members and education of the public with rhododendron shows.

Noyo Harbor Inn sits majestically above the riverbank, set against a sweeping view of the endless forests, flowing river and active harbor… it is a magical place, a place in living history, where tales of Portuguese sailors whisper their secrets from the hand crafted wood that exquisitely encases the interiors of the Inn… a place where the daily activity of this historic harbor continues and our guests enjoy the elegance that history adds to every aspect of their stay.

Nye Ranch is a diverse market farm run by Shea Burns and his Mother who runs the flower side of the farm. Located in Fort Bragg, a quaint coastal town on the beautiful and rugged Mendocino Coast of Northern California.

Creating mutually beneficial relationships between lenders and borrowers since 1988 Parker Mortgage is a boutique brokerage firm whose primary focus is representing charitable foundations, trust departments and pension...

Our 17 acre premiere park is located a few minutes from the beautiful Mendocino Coast in Fort Bragg.

The Prentice Gallery, Fine Art & Custom Picture Framing is in a beautiful new location, still featuring the finest Mendocino County painters, photographers, sculptors, jewelers, ceramicists, and woodworkers. ...

Big city sophistication, small town dedication. Retirement should be a time of carefree living, of contentment with a successful life and a time of enjoyment. Maybe your ideal retirement is...

Currently, Ree freelances as a photographer and writer in Northern California. She has photographed and written mostly feature articles for the newspaper   Willits Weekly   in Willits and  Word...

Rossi's is the largest building materials supplier on the Mendocino Coast. Chances are we will have what you need. If not, our special order department will be able to find it for you and have it available in a very short time. We take care of our customers.

SAS Property Preservation has over 35 years of experience in the Real Estate and Property Management world. We offer a variety of services for homeowners and also companies seeking...

At the Savings Bank, we strive to be a good corporate citizen by supporting local organizations that serve the needs of the Lake and Mendocino County communities. Over the years, we have been pleased to contribute to organizations that support youth, the elderly and the needy as well as the arts, education, public safety and economic development.

Mendocino's Sea Gull Inn, located just steps to shops, beaches, and fine dining, and is one of the original bed-and-breakfast inns on the scenic Northern California Coast.

The Sea Rock Inn, a Mendocino Bed and Breakfast, offers romantic ocean view cottages and suites overlooking Agate Cove along the coast. Come to the Sea Rock Inn for Mendocino lodging with comfort, privacy, and superb views of the beauty of the coast. Snuggle up in front of a fireplace or unwind in a soaking tub in our Mendocino cottage while watching the sun setting over the rugged Northern California coastline for the perfect vacation.

Silver's at The Wharf Restaurant, Lounge and Lodging is located in the heart of the scenic Noyo Harbor Fishing Village, and is one of the oldest family-fun eating and lodging establishments on the Northern Coast of California. The Restaurant began in the early 1950's as a small coffee shop overlooking the Noyo River and Pacific Ocean. The lodging units, operating under the name Anchor Lodge, date to the 1940's and offers 5 waterfront and 12 economy rooms.

Simply Succulent is a specialty nursery open year-round located just outside the city limits of Fort Bragg, CA.

Located in Northern California's Mendocino County there is a skunk running through the redwood forest, but this isn't any skunk, it's the world-famous Skunk Train. The California redwoods, pristine coastline, and award-winning vineyards are all a part of the landscape of what makes Mendocino County such an amazing place and home to this 133-year-old train.

Power with purpose SCP serves the residents and businesses in Sonoma and Mendocino counties clean energy from more renewable resources, such as geothermal, wind, and solar....

Elegant fashion for women featuring sportswear, jewelry, accessories, baby wear, and more. Watch out for special designer events. Follow Splendiferous on Facebook

Super 8 Fort Bragg hotel is located in on historic Highway 1, just across the street from the Pacific Ocean. Enjoy scenic views of redwood forests and easy access to northern California's best natural attractions, including Mendocino, MacKerricher State Park, and Glass Beach.

Sweetwater Inn and Spa, located in the village of Mendocino, offers an array of lodging to suit your needs at affordable rates.

Destination Wedding Photographer who doesn't have to travel far...that's because I'm located on the gorgeous Mendocino Coast. We're smack dab between the Redwoods & Wine Country situated on the Pacific Ocean.

The Color Mill is a design, print, and office services business in Northern California. We are committed to bringing good design and products into the world while supporting our local community using sustainable practices.

Tideaway - Ocean Hideaway is a vacation rental located on the beautiful Mendocino Coast, just one mile south of Fort Bragg, California. They are a seven-minute stroll away from the lovely Botanical Gardens.

The Todd Farmhouse is an antique and gift store carrying Votivo candles and Willowbrook sachets, as well as succulents. We also have a local museum room.

The Villa Del Maré is a 3 bedroom single level vacation home sitting on a landscaped acre next to MacKerricher State Park just north of Fort Bragg, CA.

West Ridge Studio is a creative agency located in Mendocino County. We create custom design and strategic marketing solutions for small to mid-market businesses in the service and consumer product industries.

Witching Stick Wines is a small company specializing in finding unique vineyards.  We bring you refreshing, food-friendly wines, wines with minerality and crispness.  Located in the Anderson Valley of...