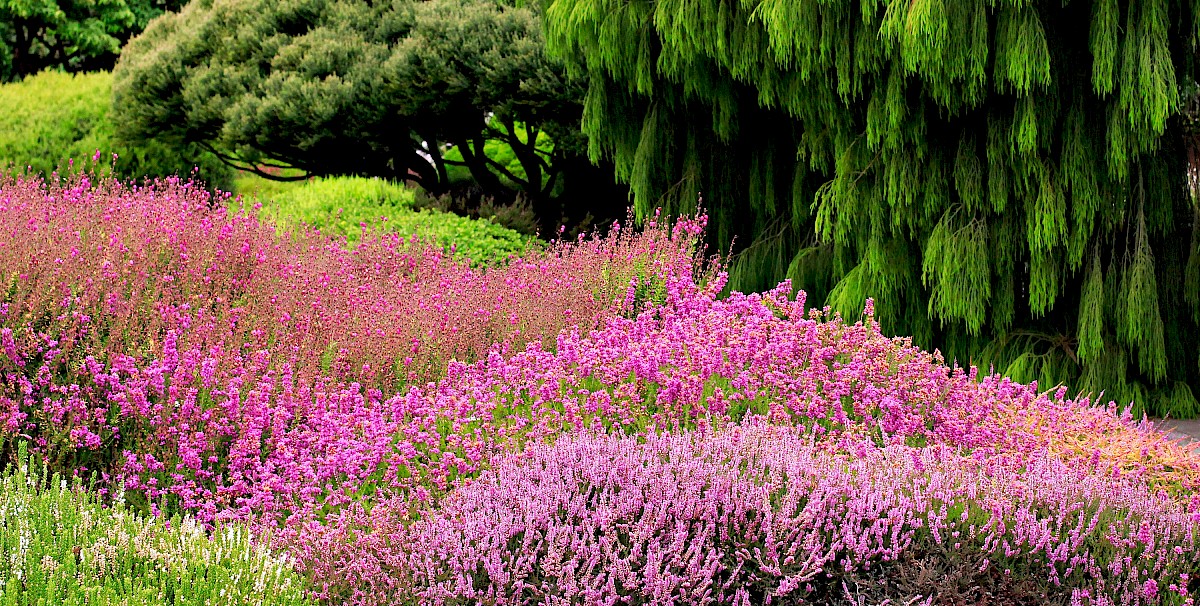 Collections & Areas
Located on 47 acres that lie between California's scenic Highway 1 and the Pacific Ocean, this magnificent site includes canyons, wetlands, coastal bluffs, and a closed-cone pine forest. Set among this striking background is a varied array of plant collections. Our moderate climate allows us to grow a wide range of tender species plants which cannot survive the more extreme heat or cold that occurs in other locations. 
Links on the right sidebar will take you to information about each of our collections and areas. 
---
Bloom Seasons at Mendocino Coast Botanical Gardens
February, March, April
Rhododendrons, camellias, daffodils, magnolias, flowering cherry, and Pacific Coast Iris
May, June, July
Rhododendrons, heritage roses, perennials, succulents and cacti, lilies, heaths, summer heathers, coastal and forest wildflowers
August, September, October
Dahlias, heritage roses, heathers, begonias, fuchsias, hydrangeas, perennials at their peak bloom
November, December, January
Late perennials, winter heaths and heathers, camellias, magnolias, azaleas, early rhododendrons, grevilleas, and wild mushrooms
All year long
Organic vegetables, quiet forests, fern canyons, rare conifers, stunning ocean views from the Cliff House, spring and fall bird migrations, whale watching with peak migration in the winter and spring.