Friends of the Gardens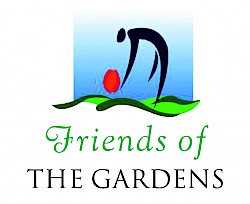 Mission: To promote and advance the welfare and development of Mendocino Coast Botanical Gardens.
Friends of the Gardens (FOG), is a separate non-profit support organization for Mendocino Coast Botanical Gardens. FOG supports the Gardens' development and, as such, is the largest contributor to the growth of the Garden. Since it was formed in 1997, FOG has raised more than $550,000 in support of the Gardens! This money has been used to create the plaza at the Gardens Entrance, the restrooms on the bluff, purchase of electric carts for disabled visitors, and many other items that are crucial to a great visitor experience. FOG raises money through the annual Pack-Rat Sale and other events. Being a member of FOG is an enjoyable and social way to support the Gardens.
Friends of the Gardens meets in the Gardens' Meeting Room the first Tuesday of every month, except July and December.
Photo gallery of FOG fun and fundraisers
---
2021 Fundraiser Events

Birdhouse Auction — ONLINE EVENT: Bidding opens May 22 – final bids August 13
Pack Rate Sale: TBD 2022
FOG Art Exhibit:  Display at Savings Bank of Mendocino – October 1 – December 30
Wreath Making Workshop: December 6 and 7
Wreath Sale: December 8 – until sold out
~ Dates subject to change ~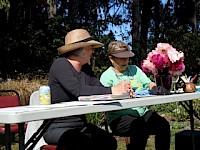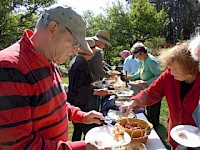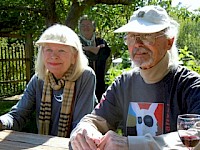 ---
Membership
Becoming a member of Friends of the Gardens is a great way to add your support to the Gardens (FOG is a separate non-profit entity from Mendocino Coast Botanical Gardens). Meetings are held the first Tuesday of almost every month, usually in the Gardens Meeting Room at Mendocino Coast Botanical Gardens. Meetings start at 4:00pm, are usually less than an hour, and are followed by refreshments and social time among the members. Throughout the year, fundraisers are held to raise money for the Gardens. To become a FOG member, please contact Kittie Meredith at 707-962-0660 or onebratkat@aol.com.