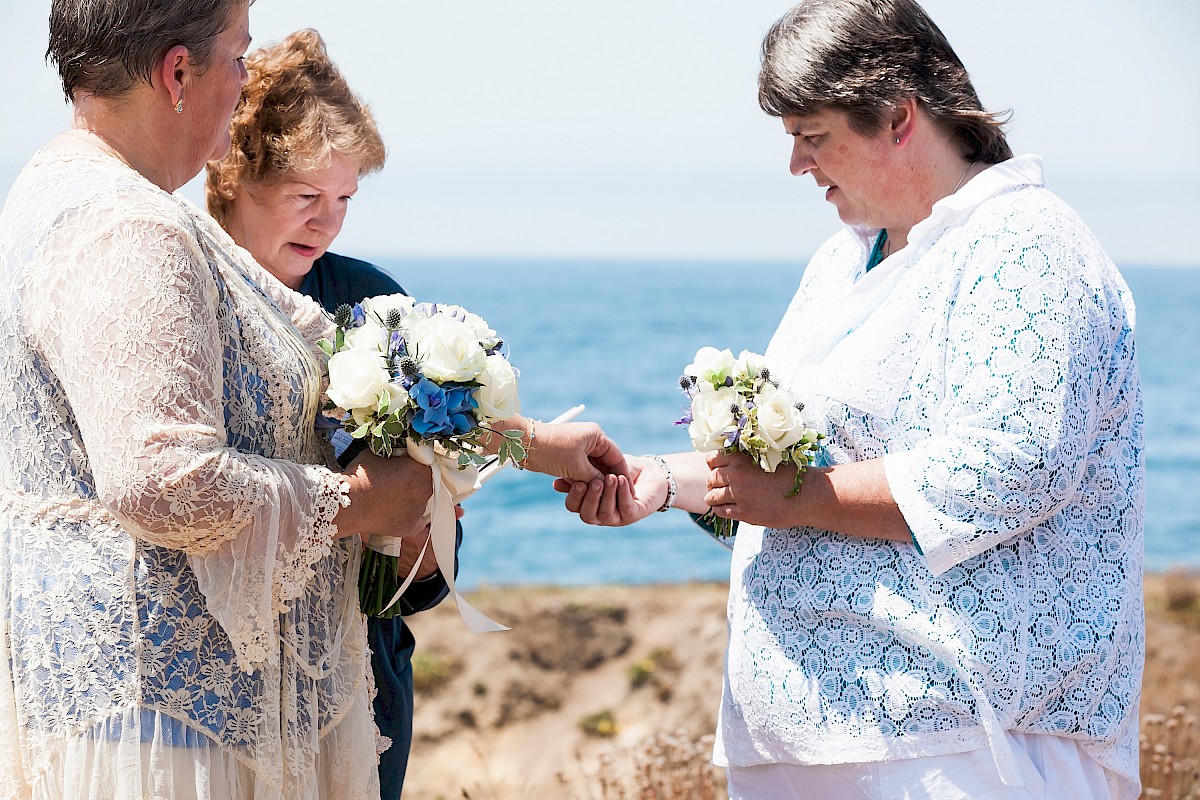 Elopements at the Gardens
Congratulations on your engagement! Elopements are fairly straightforward at the Gardens, we just ask that you pay regular admission for you, your guests, officiants, and photographers. Admission reservation and admission information can be found here.
There is no site fee (regular admission applies) for intimate gatherings that match the Elopement Guidelines below:
No more than 10 guests including the bride, groom, officiant, and photographer
Your gathering may not block other visitors' access to site
Guests and all elements of the elopement ceremony can be walked to location (no access for motorized vehicles needed, no unlocking of gates or special access)
Set-up, elopement ceremony, and breakdown occur during regular business hours
There is no guarantee that a specific site will be available, and site reservation will take priority
All County and State COVID-19 guidelines must be followed, check here for the most up-to-date information from Mendocino County Public Health
If you are interested in more information about eloping at the Gardens please complete this questionnaire and tell us a bit more about your perfect wedding day.
---
Wanting a little more pomp and circumstance? Mendocino Coast Botanical Gardens has eight intimate and elegant event sites that can accommodate 25 to 100 guests. See our 2022-2023 Wedding Packet for details and pricing on holding your wedding ceremony or reception at the Gardens.