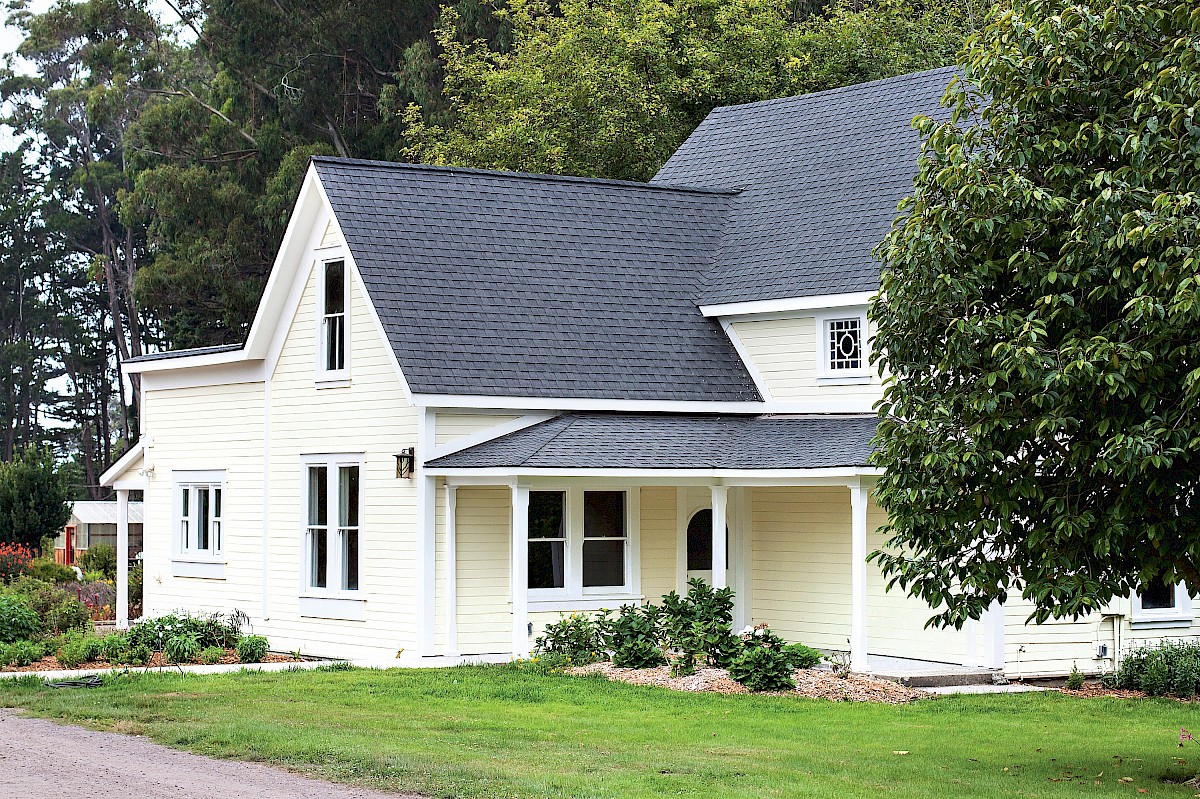 Farmhouse & Education Center
You may have noticed some commotion around the historic farmhouse at the east edge of our Vegetable Garden. Funding from the William and Inez Mabie Family Foundation allowed us to repurpose the farmhouse into an education center. Plenty of work was required to renovate the 100+year-old building, including work on the foundation, floors, windows, and stairs. Walls were removed to create a large meeting space and the first floor is now ADA accessible. We thank the William and Inez Mabie Family Foundation for supporting the Gardens and encouraging us to increase our educational offerings to the community.
The Farmhouse and Education Center is now used for workshops, lectures, and events. Be sure to join us for one of the upcoming educational happenings in the newly refurbished 1890's farmhouse.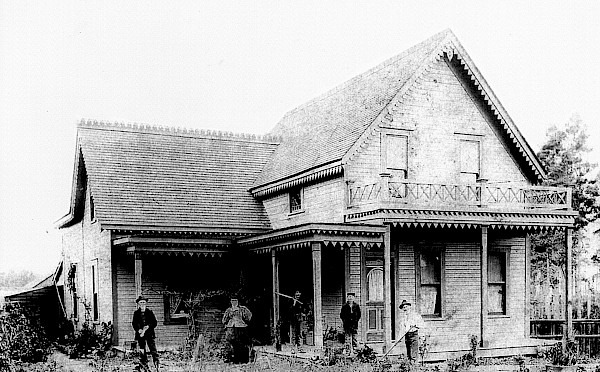 A little history...
Between 1885 and 1887, the Homestead Act of 1862 opened the way to ownership of various coastal parcels in Mendocino County, through its land-grant provisions, including the land now occupied by the Mendocino Coast Botanical Gardens.
In 1893, David Franklin Parrish (then 55), his wife, Sarah Linebough Parrish, six daughters and four sons set out for Fort Bragg to raise potatoes and peas on the bluffs on the ocean. David Parrish, presumably with his sons' help, built the family farmhouse which has now been restored and serves as an education center for the Gardens.