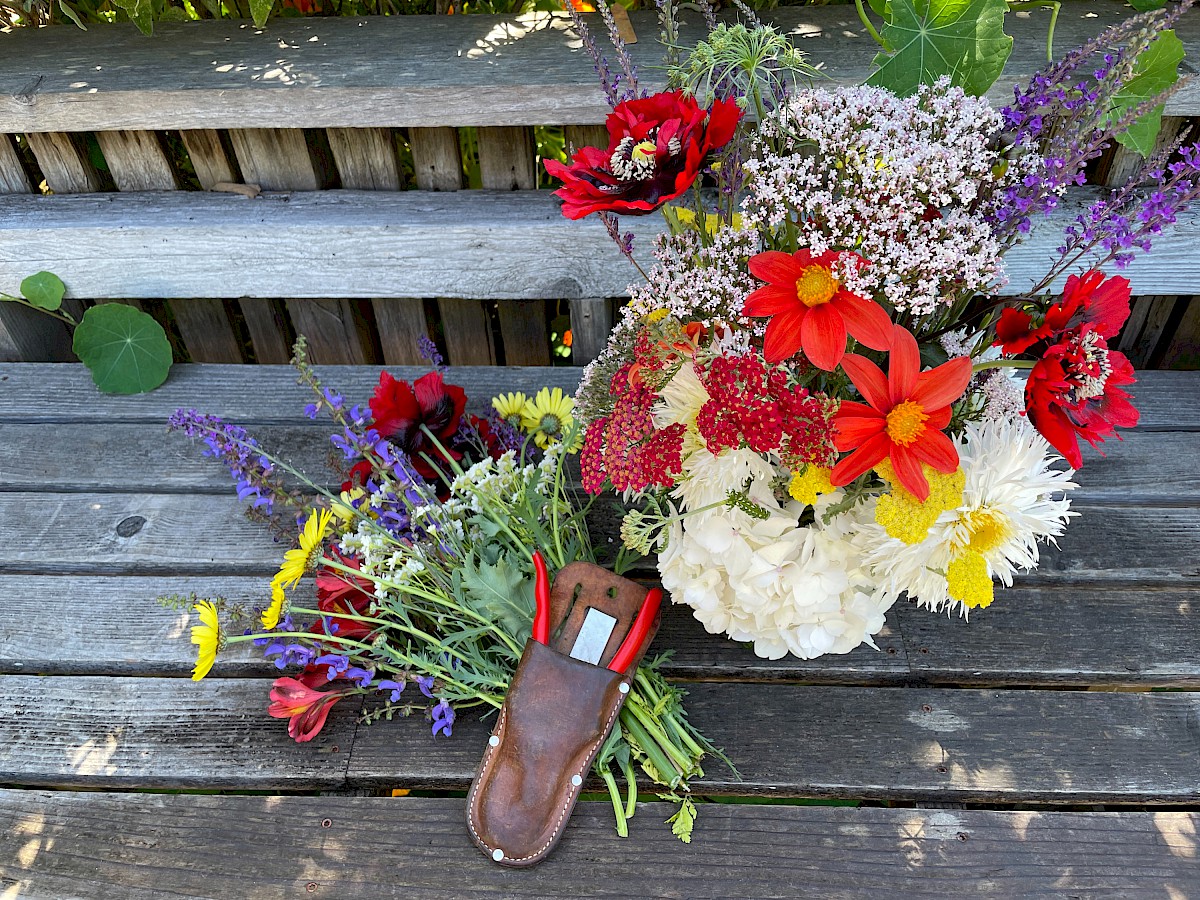 Build a Bouquet Workshop
Saturday, July 29, 2023
from 10:00am to 1:00pm
in and around the MCBG Farmhouse/Education Center
Join MCBG Horticulturist, Phoebe Hanson and learn flower arrangement techniques and how to create a cut flower garden at home. She will touch on the topics of soil preparation, seed ordering, and irrigation and focus much of the class on cutting and arranging impressive bouquets. From the beginning stages to harvest, Phoebe will share tips for crafting a garden you can cut from and create stunning bouquets and floral displays. By the end of this hands-on workshop, you should have the skills to start planning for your next cut flower garden.
THE DETAILS
The class will include indoor instruction and hands-on time in the MCBG Cut Flower Garden. Be prepared for the weather with appropriate layers.
Bring pruners (if available), a pencil and paper, comfortable shoes, and a curious mind.
WORKSHOP REGISTRATION
Class size is limited! Registration for this workshop must be completed in advance online. Please note, all workshop fees are non-refundable unless the workshop has been canceled or rescheduled by the Gardens.
CLASS FULL – Please CLICK HERE to be added to the waitlist. If we have any cancellations, we will contact you in the order the waitlist responses were received.
Workshop Registration .......................... $35 per participant and includes Gardens admission for the day
Member Workshop Registration ............ $25 per current MCBG Member
RECOMMENDED RESOURCES
Cut Flower Garden by Erin Benzakein and Julia Chai
The Flower Farmer by Lynn Byczynski
The Cutting Garden: Growing & Arranging Garden Flowers by Sarah Raven

ABOUT THE INSTRUCTOR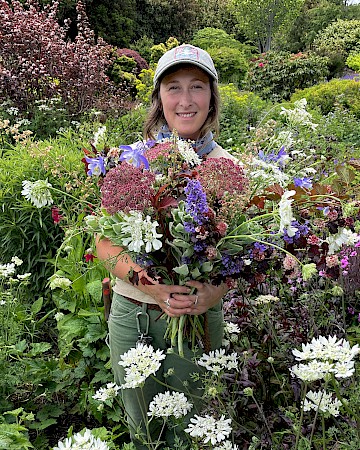 Phoebe Hanson (she/her) has been practicing horticulture at the Mendocino Coast Botanical Gardens for two years. 
She has spent those years managing the Perennial Garden where the garden beds have been her canvas for cultivating color, texture, smells, shapes, and forms that humans and pollinators alike enjoy.
Phoebe has recently taken on a new position in the Vegetable Garden managing the produce, herb, and cut flower gardens. Prior to her work at the Botanical Gardens, she farmed vegetables and flowers and created bouquets for CSA customers. Her love for flowers has been life long.
Overview
Date: Saturday, July 29, 2023
Contact Email: education@gardenbythesea.org