Mendocino Coast Nature Journalers
3rd Friday of each month
10AM to 12PM
Join artist, Mary-Ellen Campbell, once a month at the Gardens for two hours of Nature Journaling. The Mendocino Coast Nature Journaling Club gathers inside of the Gardens' front entrance where Mary-Ellen will give a brief introduction to Nature Journaling, then you go out to draw and make observations then return together at 11:45AM to share your pages.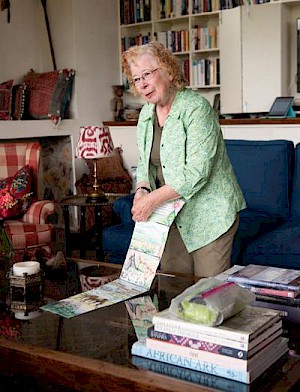 You are encouraged to use whatever materials you have... a simple sketchbook and pencil or pen to start, or if you have other materials that you like to work in, feel free to use them. This is not a teaching class, it is an opportunity for artists, nature lovers, naturalists, and citizen scientists at every level to collaborate. There will be a different theme each month for focus, such as trees, flowers, birds, insects, seascapes, etc. The only cost will be regular Gardens admission (no charge for MCBG members).
If you are interested in joining the Mendocino Coast Nature Journalers, contact Mary-Ellen at camsoupy@yahoo.com and put "Nature Journalers" in the subject line. Please include your email and phone number.
Overview
Start Date: Friday, May 20, 2022
End Date: Friday, October 20, 2023
Payment Information: Free with regular Gardens admission (please get an admission ticket in advance) and just plain free for MCBG members!