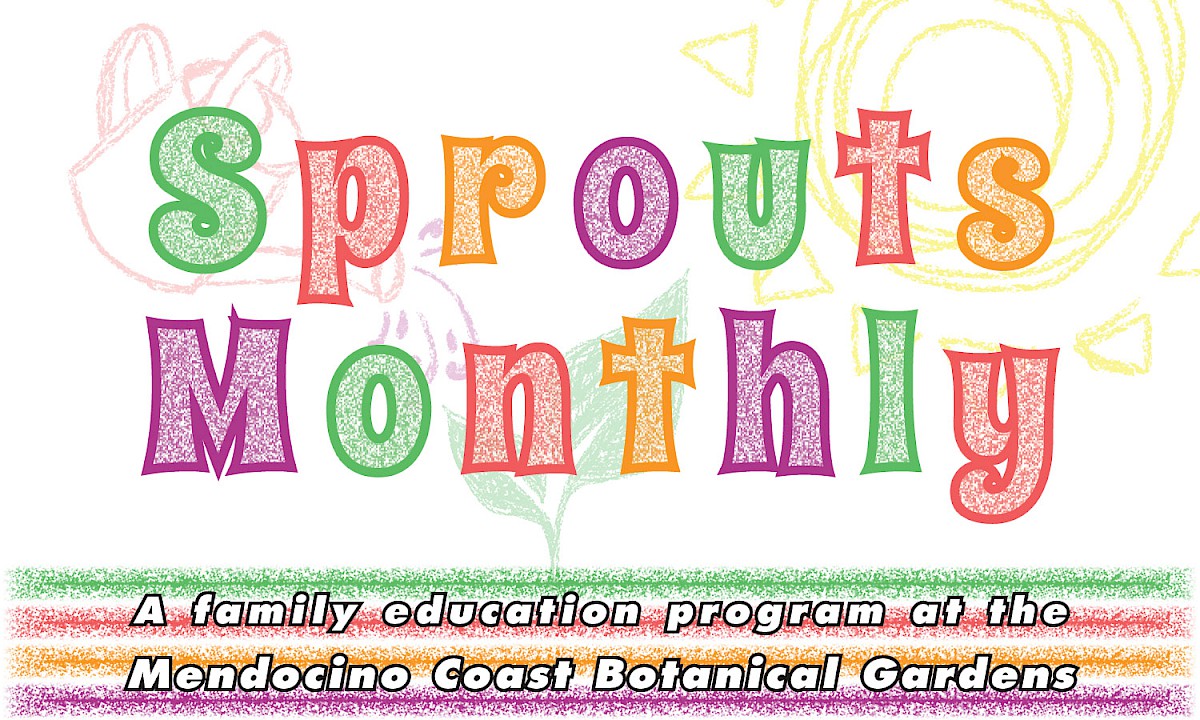 Sprouts Educational Program — Nature Breathing
NATURE BREATHING is this month's Sprouts activity! Grab a handout from the Sprouts kiosk at the Gardens entrance and take the whole family on a relaxing journey through the Gardens as you learn to "breath like a tree" from your leaves to your roots or practice "Bunny Breathing".
Handouts for this month's activity:
More about Sprouts
Get outside and learn with SPROUTS! Mendocino Coast Botanical Gardens is offering a series of self-guided learning opportunities for children (best suited for K-6). Sprouts activities include handouts and sometimes fun tools to help kids dive into a variety of topics including birdwatching, nature breathing, whale watching, pulley systems, getting to know trees, and more. All activities will be available in English and Spanish. These activities are available with regular Gardens admission — please purchase tickets in advance: CLICK HERE. MCBG will continue to share free admission for children's educational visits via "Sprouts Tickets". The tickets are currently being distributed through local schools and nonprofits.
---
Sprouts Program Sponsors
Adventist Health Mendocino Coast, Coast Hardware & Radio Shack, Community First Credit Union, DeLucia Family Fund of The Community Foundation of Mendocino County, Linda and Paul Dutcher, Harvest Market, Kay and Bruce Leaman, Kate Erickson LPL Financial, Liz O'Hara and Steve Lane, Out of This World, Redwood Investments, Savings Bank of Mendocino County, Soroptimist International of Fort Bragg, Marilynn Thorpe 
Overview
Start Date: Thursday, September 1, 2022
End Date: Monday, October 31, 2022