Nye Ranch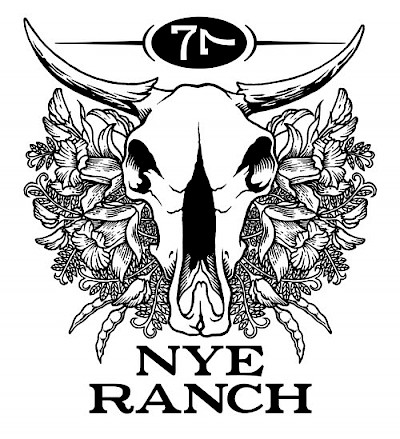 Nye Ranch is a diverse market farm run by Shea Burns and his Mother who runs the flower side of the farm. Located in Fort Bragg, a quaint coastal town on the beautiful and rugged Mendocino Coast of Northern California. The farm is breathing new life into the property that was once a seaside dairy, taking advantage of the beautiful 120+ year old barn located at the heart of the property. The farm is situated 1,200 feet from the Pacific Ocean giving us a unique maritime climate with ample fog, whale watching, sandy soil and salty winds. We are a very diverse four-season farm growing cut-flowers, vegetables and strawberries on 3/4th of an acre on a six acre property situated alongside Highway 1.
Growing in harmony with soil & sea. Nye Ranch grows in permanent raised beds incorporating a low-till approach, only disturbing the top 1 1/2" of soil. We incorporate cover crops in our rotations, apply certified organic compost and take advantage of the trace minerals of local kelp. We intend to balance our soil, sequester carbon and grow healthy plants that provide nutrient-dense crops.
Nye Ranch is a community-based farm. We are dedicated to feeding our local community and sell 90% of our produce within 12 miles of the farm. We strive to make healthy vegetables more accessible by selling directly onsite at our farm stand and at local farmers markets. By growing healthy food we believe we are nurturing and growing healthy community. Our priority is to sell affordable produce at the farmers markets but we also love working with local chefs to provide wholesale options to local restaurants.
We are stewards of the land. While we usually only admit to living with four cats, three llamas and one dog it is also fair to say that we share this land with a multitude of hawks, owls, herons, osprey, skunks, weasels, salamanders, newts, foxes, rabbits, ducks, deer, bats, geese, frogs, snakes etc etc. There has even been sightings of a black bear using our path to the beach. It's wild and we love it. We received grant funding from the USDA NRCS to plant pollinator hedgerows throughout our farm. The hedgerow incorporates many species of native plants and herbs that provide flower forage and habitat for beneficial insects and small creatures that live on the farm and the surrounding area.
~ Nye Ranch is MENDOCINO RENEGADE Certified ~
---
Nye Ranch Farm Stand
23300 North Highway 1
Fort Bragg, California, 95437
Open every Saturday 10am-3pm
We also attend the Fort Bragg Certified Farmers Market Wednesdays 3:00 - 6:00 pm, Downtown Fort Bragg at Laurel St. & Franklin St.
Mendocino Certified Farmers Market (May-October) Friday 12:00-2:00 pm.
Follow Nye Ranch on Instagram for the latest and greatest!
23300 N. Highway 1
Fort Bragg, California