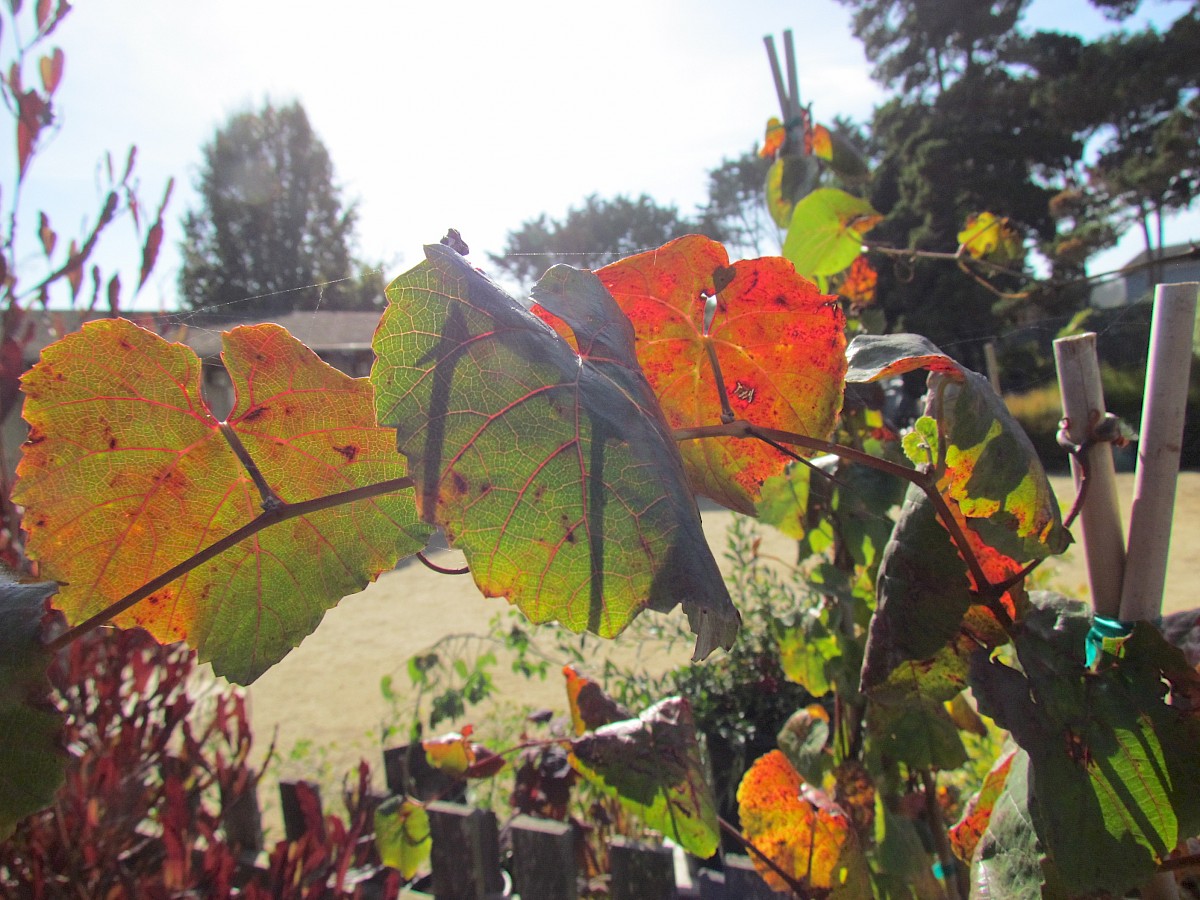 Spotlight On: Vitis californica 'Walker Ridge' (California Wild Grape)
With autumn fully underway here on the Mendocino Coast, a few of our offerings at Nursery on the Plaza at Mendocino are turning abundant shades of orange, yellow, and fiery red! Today's spotlighted plant, featuring wonderful fall color, is  a selection of native wild grape first discovered growing on the poorest of soil types - serpentine - in Lake County, California. This variety grows smaller than other wild grapes, providing gray-green foliage in the spring and vibrant color in the fall.
The leaves are large, growing to 3-4 inches wide, and the vine itself will grow to approximately 10 feet long and wide; yes, that is smaller than other wild grape! Use this native as either a ground cover (great erosion control on a slope or bank) or twining as a vine along fence or trellis. It can take planting in most soils, requires sun or partial shade, and is hardy to around 10-degrees F (USDA Zone 7). This deciduous vine requires a modest amount of water; plant alongside a stream or water feature to create a striking curtain of foliage.
The vine will produce edible fruits that are delightful for humans and wildlife alike. Stop by Nursery on the Plaza and take home this stunning plant while its leaves are turning! Remember, there is never an admission fee to come shop at the nursery, and members receive a 10% discount.
 Be sure and Like our Facebook page, and share this blog post with anyone who has an interest in California native plants. Cheers!