Master Gardeners at the Mendocino Coast Botanical Gardens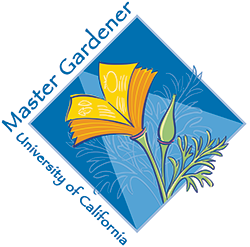 Since 2004, Mendocino Coast Botanical Gardens has partnered with University of California Cooperative Extension (UCCE) to offer the University's Master Gardener Program on the Mendocino Coast. The purpose of the program is to develop a corps of local volunteers who can advise and support environmentally friendly, successful gardening by other members of their communities.
The program is directed and administered by Mendocino County's UC Extension staff and is a partnership among the University of California, the County of Mendocino, Mendocino Coast Botanical Gardens and local residents. MCBG provides classroom and library space and staff time for classroom and field instruction. 
Annual 16-week trainings alternate between Ukiah and the coast. In even-numbered years, MCBG hosts a group of 20-25 students for 50+ hours of instruction in plant science and horticulture covering such topics as soils, fertilizers, irrigation, weeds, integrated pest management, fruit and landscape trees, vegetables and more. During the first year after graduation, students are expected to complete 50 hours of volunteer work. In subsequent years, each volunteer completes 12 hours of continuing education and 25 hours of volunteer service to maintain certification as a Master Gardener. 
Through their volunteer activities, Master Gardeners continue their learning and reach out to the general public, enlightening them on the benefits of healthy gardens, reducing fertilizer and pesticide pollutants, conserving water, and composting green waste. Mendocino Coast Master Gardeners achieve these goals in many ways, including the following:
Leading docent tours through MCBG
Managing the MCBG/MG Library
Answering garden questions on the MG Hotline
Giving talks and demonstrations in public venues
Assisting with the Anderson Valley Seed & Scion Exchange
Producing and harvesting food in the MCBG demonstration garden for the Ft. Bragg Food Bank 
Advising and assisting in school and community gardens
Staffing information tables at the Gardens and farmers' markets
Hosting displays at the annual Apple Fair
Answering questions at the nursery and while working in the gardens
Conducting independent research projects 
Learn more about the Master Gardener program and training.
CLICK HERE to view more photos
---
Becoming a Master Gardener Volunteer
The next 16-week Master Gardener Classes will be offered at Mendocino Coast Botanical Gardens from mid- January to May of 2018.
2018 Application (PDF)
2018 Application (Word)
For more information, please contact: 
Wendy A. Roberts, Master Gardener Coordinator
707 937-4702
waroberts@ucanr.edu
---
The Master Gardeners are In!
…at Mendocino Coast Botanical Gardens/Master Gardener Library. If you are looking for answers to your gardening questions, the MCBG/MG library is an excellent place to start. MCBG members and Master Gardeners may stop by the store and check out the library key to access the library collection of garden-related books and journals on site or check out materials for up to 3-weeks.
Non-members are welcome to access the library by appointment.
To submit a question or make an appointment to meet with a Master Gardener, e-mail your request to mastergardener@gardenbythesea.org. or phone the Coast Master Gardener hotline at 707 964-4352 ext. 27