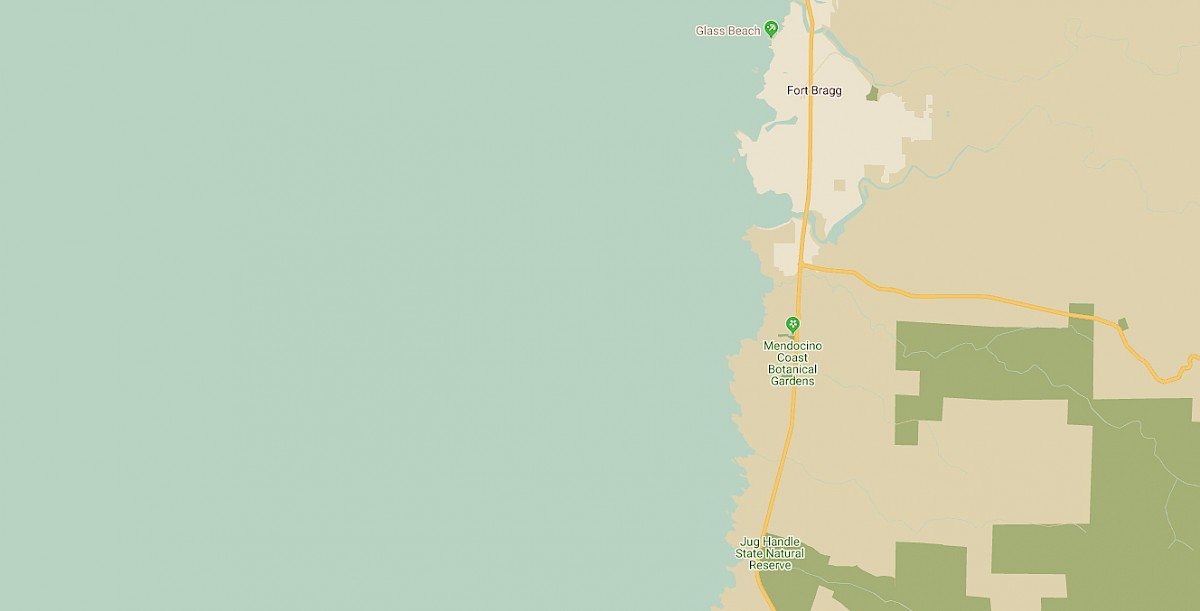 Getting to the Gardens is Easy
The Mendocino Coast is located approximately 4 hours north of the San Francisco Bay Area and 3.5 to 4 hours northwest of the Sacramento region. Mendocino Coast Botanical Gardens is located on the west side of State Highway One at 18220 North Highway 1 near Fort Bragg, California. CLICK HERE for directions using Google Maps.
From Fort Bragg and points north: We are located one mile south of the Highways 1 and 20 intersection. If you are staying in downtown Fort Bragg, travel south on Highway 1 for two miles to our address. We are a half mile south of the roundabout. 
From Mendocino and points south: We are approximately seven miles north of the quaint town of Mendocino. Travel north on Highway 1 to our address on the west side of Highway 1. If you reach the roundabout at Simpson Lane, you are a half mile too far north.
If you have any questions about visiting the Gardens call us at 707-964-4352 ext 16 (during normal business hours, 7 days a week) or use our contact form (weekdays).
Directions & Map to Mendocino Coast Botanical Gardens