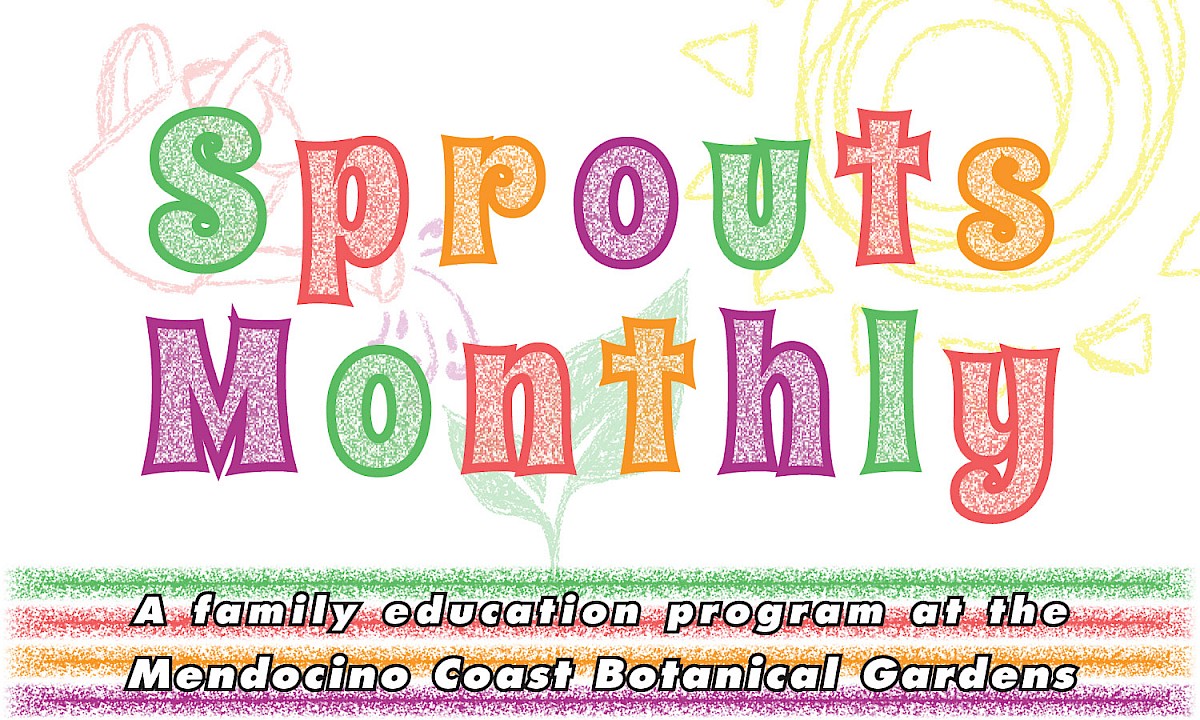 Sprouts Program
About Sprouts
Mendocino Coast Botanical Gardens is offering a new way to get outside and learn with monthly self-guided activities for kids and parents to do together. Activities include colors and adaptations in nature, birdwatching, nature therapy, whale watching, pulley systems, getting to know trees, and more. All activities will be available in English and Spanish.
Sobre Sprouts-Retoños
El Jardín Botánico de la Costa de Mendocino está ofreciendo una nueva manera de estar afuera y aprender con actividades auto-guiadas mensuales para que los niños y los padres las hagan juntos. Actividades incluyen colores y adaptaciones en naturaleza, avistamiento de pájaros, terapia en la naturaleza, sistemas de poleas, conozca los árboles, y mucho más. Todas las actividades estarán disponibles en inglés y en español.
---
This month's activity is... Colors in Nature
OCTOBER and NOVEMBER 2020 – Kindergarten and First Grade

Handouts for this month's activity:
Additional Resources:
---
Upcoming activities...
DECEMBER 2020:  Birdwatching (Third Grade)
JANUARY 2021:  Nature Therapy and Whale Watching (Second Grade)
FEBRUARY 2021:  Pacific Coast Trees (Fifth Grade)
MARCH 2021: Blind Walk (Fourth Grade)
APRIL 2021: Pulley Systems (Sixth Grade)
---

Sprouts Program Sponsors
Thank you for helping to make educational opportunity available for all!
DeLucia Family Fund of The Community Foundation of Mendocino County

Linda and Paul Dutcher
Kay and Bruce Leaman
Kate Erickson LPL Financial
Liz O'Hara and Steve Lane
Savings Bank of Mendocino County
Soroptimist International of Fort Bragg

Marilynn Thorpe