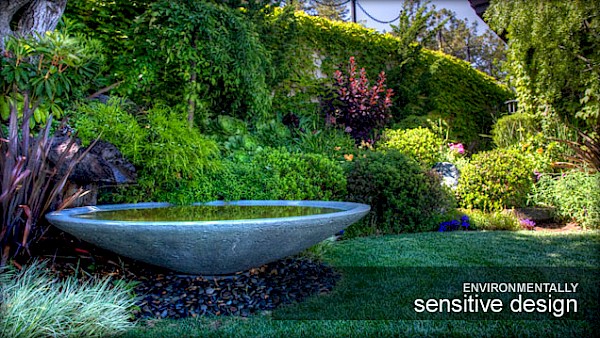 Mill Valley Garden Design, Inc.
Mill Valley Garden Design offers a full range of landscape services from assessment and initial design to long-term upkeep and maintenance. Our offerings include:
DESIGN
Our integrative approach guides you to create a garden that reflects the needs and advantages of your site. Find out more about our design services.
INSTALLATION
We offer proven expertise in all aspects of landscape installation and outdoor construction. Find out more about garden installation.
MAINTENANCE
We provide proactive care that maintains the beauty and utility of your garden year after year. Find out more about garden maintenance.
---
HISTORY
In 1986 Jane Singer and Katherine Lee founded Garden Design to serve a close-knit clientele in the Mill Valley area. Over the years, the company has expanded to provide garden services throughout the Bay Area. Today, our work can be found in Marin, Napa, Sonoma, San Francisco, and the East and South Bay.
In 1999, Katherine's son Doug Lee joined the company, and a year later, it was incorporated as Mill Valley Garden Design. In 2001 Katherine retired, and Doug succeeded her as a managing partner.
Today, Mill Valley Garden Design continues to create sustainable, long-lasting outdoor spaces for a wide range of clients.
PARTNERS
Jane Singer
Jane is a founding member of our company and has worked in the horticultural field for almost 25 years. She has an MS from Antioch University in Eco-Systems Management, which included studies in the Landscape Architecture Department. She also attended Colorado College and the University of California, Berkeley, where she received a BS in Conservation of Natural Resources. She has also studied at the Chateau de La Napoule with John Brooks and James van Sweden, world-renowned experts in garden design.
Doug Lee
A native of Marin County, California, Doug has been a partner in the business for 15 years. He offers a wealth of experience in modern construction practices, with a particular focus on landscape installation and irrigation. He collaborates on design, completes installation cost estimates, manages project budgets, and oversees all aspects of landscape installation projects. Doug has a BS from the University of Utah.
391 Miller Ave #105
Mill Valley, CA