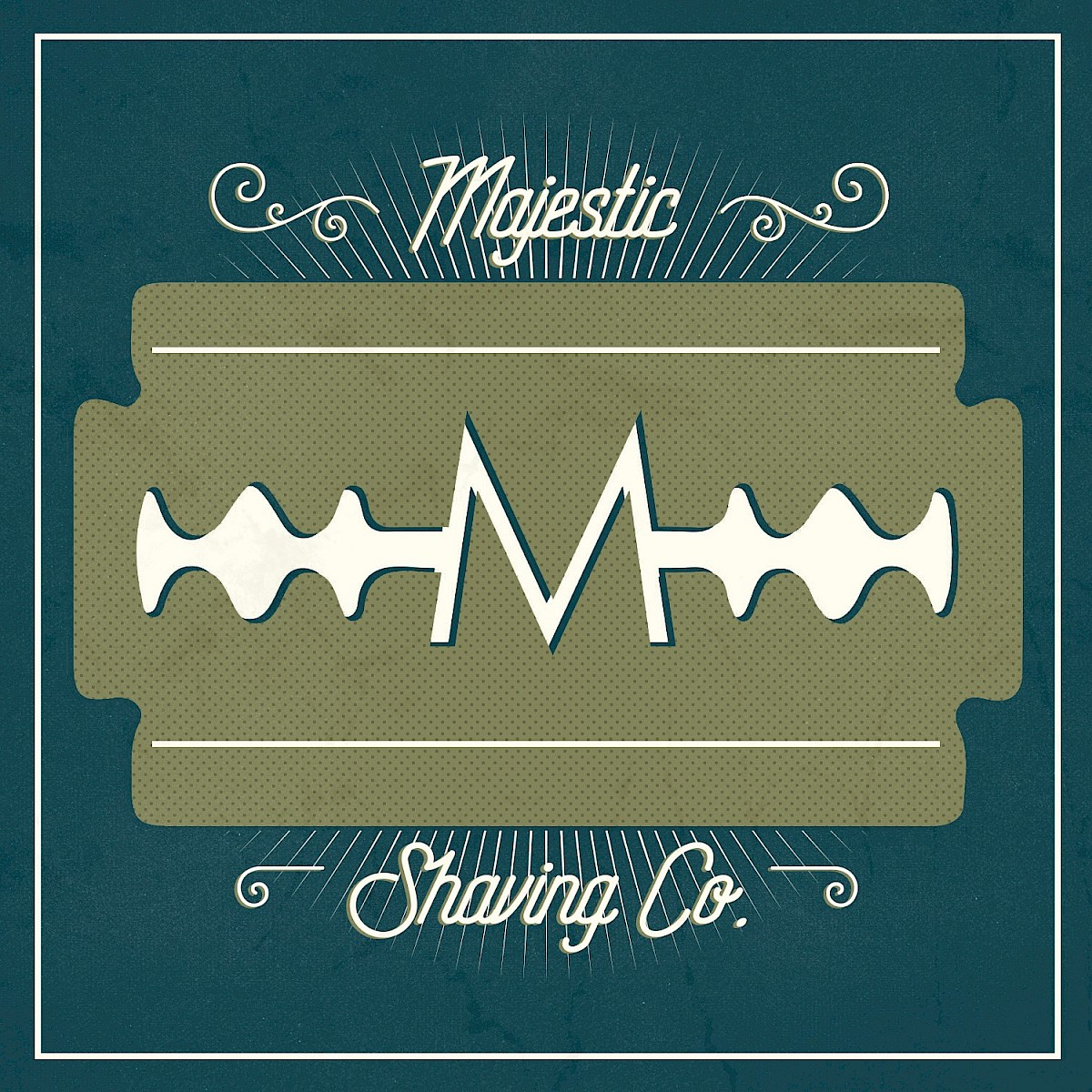 Majestic Shaving Company
Majestic Shaving Company - Tools. Technique. Tradition.
We believe that both men and women alike can get their best shave experience by using time-proven tools and techniques, but we also update this approach by focusing on handmade, artisan offerings.  Our soaps and aftershaves feature the natural goodness of shea butter, avocado oil, aloe vera, etc. Get ready to "Shave Happy"!
About Us
The roots of Majestic Shaving Company go back to my Grandpa Ray, pictured above.  He was a barber and the proud owner of the Majestic Barbershop.  He was the oldest son in his family and two of his younger brothers went on to become barbers and open their own shops as well.
My grandfather passed away before I was born, but about 6 years ago my grandmother gave me his 1954 Gillette Superspeed TTO.  It was my first safety razor.  It was the beginning of a journey.  Shave brushes. Soaps. Aftershaves.  A whole world to explore.
I developed a real affection for the classic tools of wet shaving.  Began to learn the subtleties of the technique.  Embraced the tradition of finely made safety razors, a well-lathered shaving brush, and a sharp double edge blade. Tools. Technique. Tradition.
Friends would ask me for shaving tips and advice.  I sampled a number of different soaps, blades, aftershaves, etc. and began to develop a personal list of favorite artisans and products.  Finally, the opportunity presented itself and I took the plunge and started the Majestic Shaving Company.
A number of the artisans and products that were on my personal list of favorites are now available here on our website.  I am particularly proud of the artisan soap makers that are creating wonderful handmade, all-natural, offerings free of any animal products.  If you have never tried a vegan shaving soap I think you'll be pleasantly surprised by what the natural goodness of ingredients like shea butter, kokum butter, avocado oil, coconut oil, etc. can do for your skin and how they improve your shave experience.
If you have any questions about wet shaving products or techniques or would like some personal recommendations please contact me at:
I will gladly do my best to answer any and all inquiries, although I refer any leg shaving questions to Mrs. Majestic Shaver.  You can also call or text us at (209) 425-3120 but you are more likely to get a faster response via email.  
Thank you for taking the time to visit our site.  We hope to have the opportunity to serve you soon.
BTW: Even though I have a collection of razors, both safety and straight, I still use my grandpa's '54 Gillette from time to time to remind me where it all started.
Derek Rodríguez
Owner, Majestic Shaving Company 
2136 North Argonaut Street
Stockton, California 95204