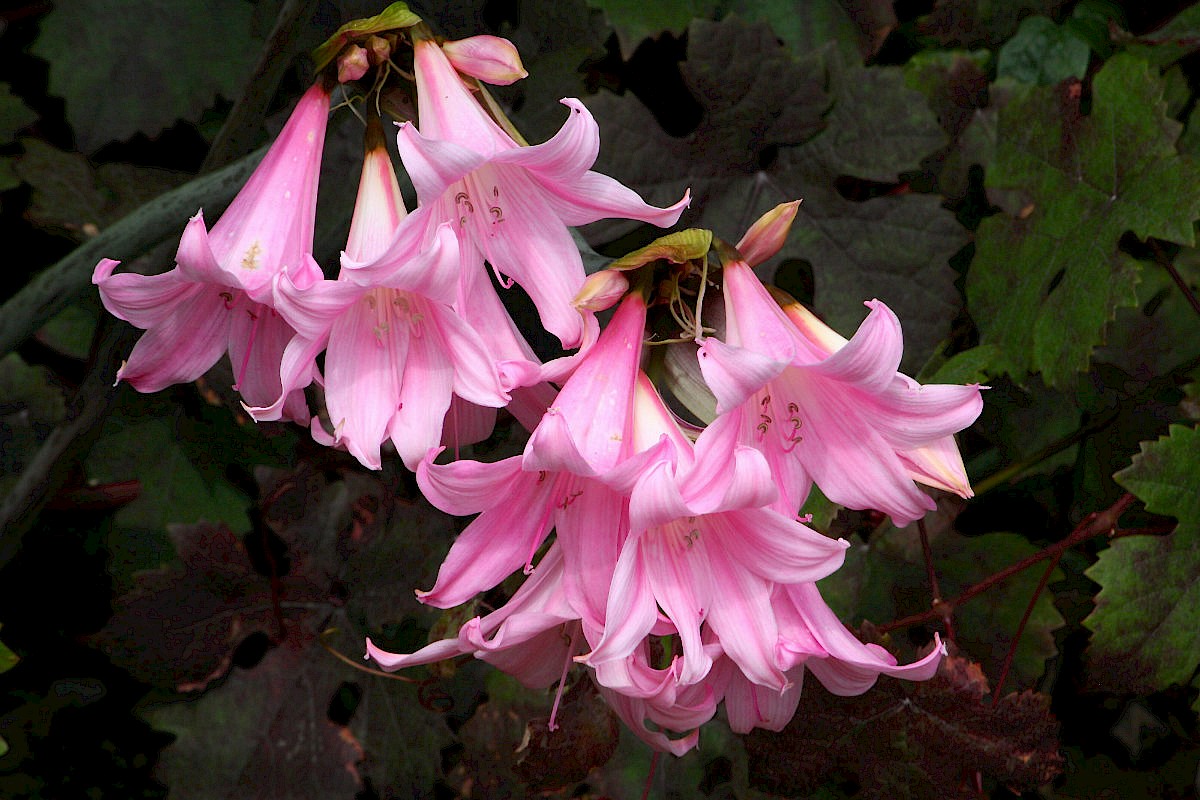 Omnia botanica - All Things Botanical at Nursery on the Plaza at MCBG
Our new blog, titled Omnia botanica (All Things Botanical), will provide cultural information about many different topics related to plants, gardens, and gardening on the Mendocino Coast and beyond, while showcasing the unique and wondrous plants carried by our specialty retail nursery, Nursery on the Plaza at Mendocino Coast Botanical Gardens.
We'll bring together a wealth of information, fun facts, and plant lore to entertain, educate, and inspire. Please bookmark our blog, read often, and share with anyone who loves plants.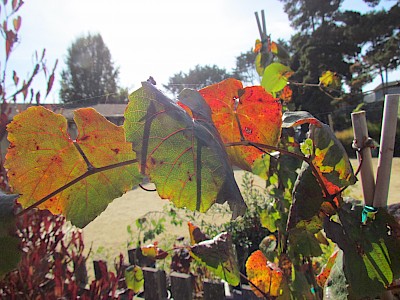 Wednesday, October 28, 2015
California wild grape provides excellent fall color on a vine on fences or as a ground cover.
[Read More]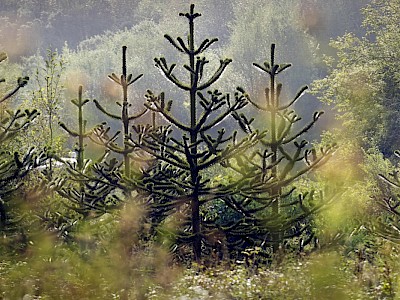 Friday, November 6, 2015
Monkey Puzzle tree is an unusual specimen from the Andes region of Chile and Argentina and is one of the most ancient tree species on our planet. Did you know Mendocino Coast Botanical Gardens has one growing in our North Forest?
[Read More]