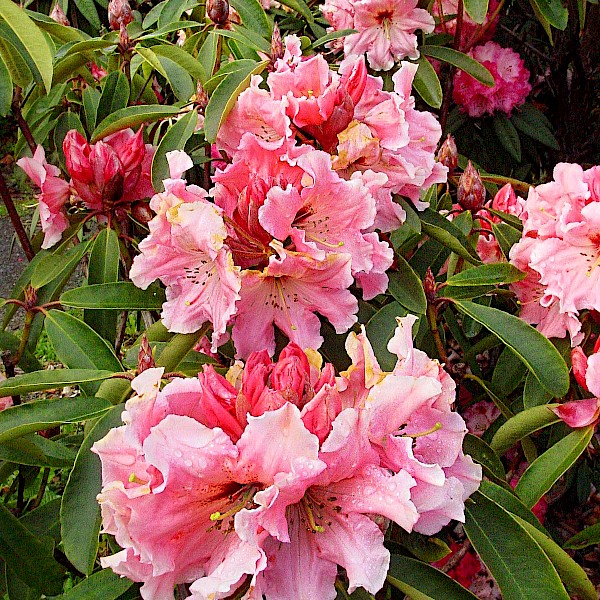 Rhododendron propagation for the home gardener
SATURDAY, MARCH 18, 2017
10:00am to 12:00pm in the Gardens Meeting Room
with Dennis McKiver - President of the American Rhododendron Society's Noyo Chapter 
Learn how to grow rhododendrons from seed and cuttings with hands-on demonstrations. Since rhododendrons are relatively difficult to propagate the techniques you learn in class can be applied to the propagation of many other plants. Plus take one or more rhody cuttings to root at home!
Workshop instructor Dennis McKiver has been growing and collecting rhododendrons since 2001. His collection has over 1,000 hybrid and species rhododendrons.
Other topics covered:
Explore ground layering and air layering techniques.
Learn about the tropical Vireya rhododendrons that can be rooted in a glass of water.
The history of rhododendron propagation and why we no longer propagate by grafting in the U.S.
**  Join us this spring for a Rhododendron Walk in the Gardens the second Saturday of each month — March 11, April 8, and May 13 at 1:30pm **
Class cost is $20 for members and Master Gardeners; $30 for non-members (includes Gardens admission for the day). Payment is due upon sign-up. Please note, all workshop fees are non-refundable unless the workshop has been canceled or rescheduled by the Gardens. Reserve your space by phoning 707-964-4352 ext. 16 or just stop by The Garden Store at MCBG.