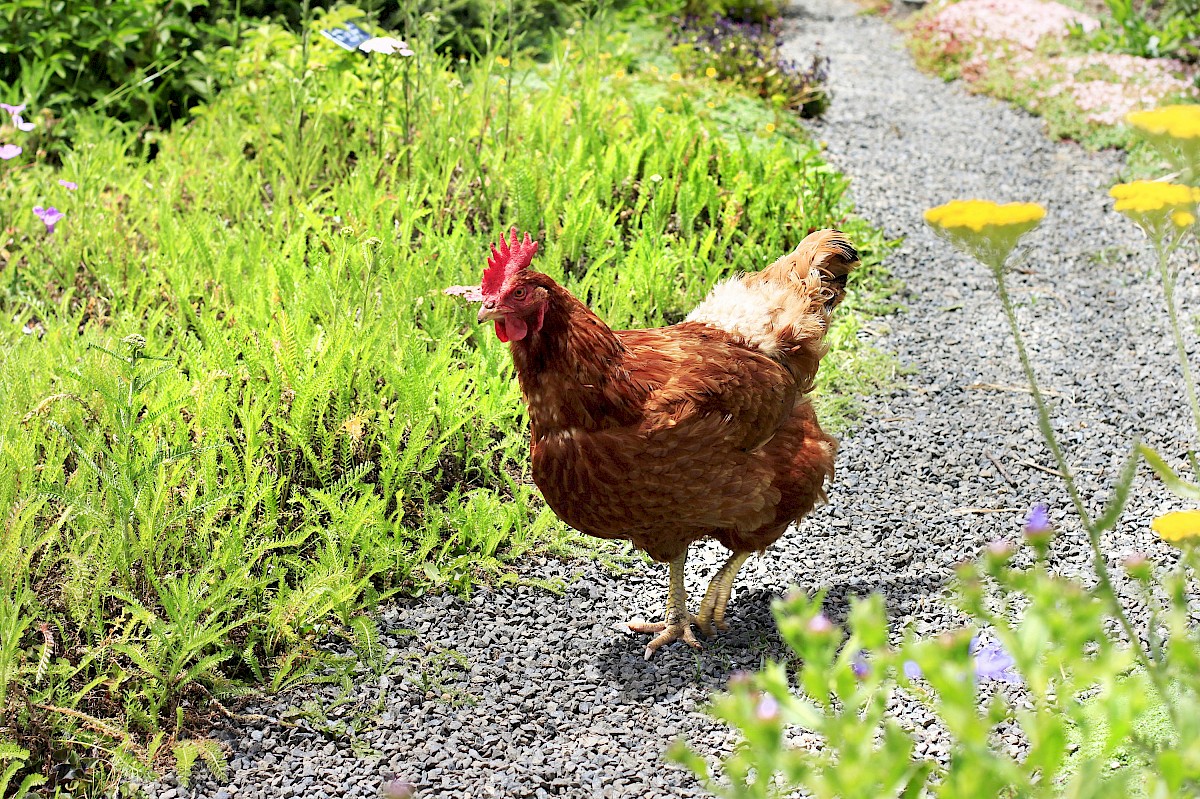 Getting Started With Chickens
Saturday, January 27th
from 10:00am to 12:00pm
in the Gardens Meeting Room
So you want to raise chickens?
Back by popular demand—this workshop will help you take the first steps to having your own backyard farm! Instructor Ben Nicholson's love of raising chickens can be traced back to his upbringing on the family farm in the Santa Clara Valley. This class will provide you with the basic knowledge on how to get started and what to expect. Ben will teach how to plan the perfect chicken coop, choose the best chickens for your home, and care for your chickens for optimum health and egg production. 
Class size is limited. Sign up by phoning in your payment at 707-964-4352 ext. 16 or reserve your spot in person at The Garden Store at MCBG. Cost is $20 for MCBG Members and Master Gardeners and $30 for non-members (includes Gardens admission for the day). Payment is due upon sign-up. Please note, all workshop fees are non-refundable unless the workshop has been canceled or rescheduled by the Gardens. Reserve your space by phoning 707-964-4352 ext. 16 or just stop by The Garden Store at MCBG.