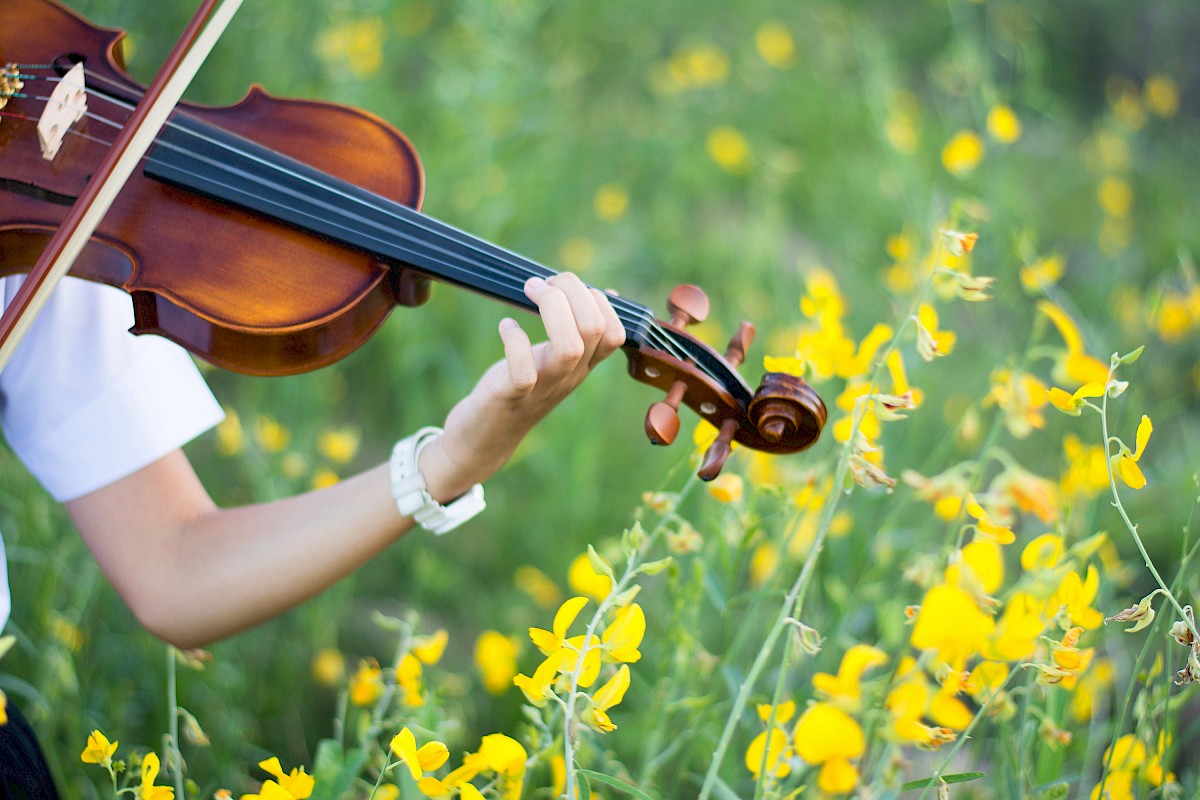 Symphony at the Gardens
July 25, August 1, and August 15 at 2:30PM
on the Event Lawn at the Mendocino Coast Botanical Gardens
The Symphony of the Redwoods presents a series of outdoor concerts at the Mendocino Coast Botanical Gardens. All concerts will be professionally miked to enhance the outdoor music listening experience. There will be a limited amount of seating available on a first-come-first-served basis and plenty of lawn seating. 
All concerts are included with regular Gardens admission (Members free). CLICK HERE to purchase tickets to visit the Gardens during the concert of your choosing.
---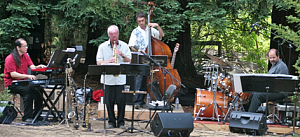 July 25th at 2:30 PM
Paul McCandless with Charged Particles
This concert will feature GRAMMY award winner Paul McCandless with the celebrated Bay Area Trio Charged Particles. A gifted multi-instrumentalist and composer McCandless is known for beautiful performances on oboe, English horn, clarinet bass, soprano saxophone, and a collection of folk flutes. Downbeat Magazine said recently about this group: inventive, invigorating, mesmerizing, beautiful, and joyful.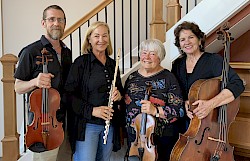 August 1st at 2:30 PM
Kathleen Reynolds and Friends
Kathleen Reynolds, principal flute of the Symphony of the Redwoods, Santa Rosa Symphony, and flutist with the Mendocino Music Festival will perform a program with violinist Marcia Lotter, cellist Corinne Antipa, and viola player Jeff Ives. Mozart's Flute Quartet in D-Major, as well as other classical trios and quartets for flute and strings, will fill the air in the beautiful Garden.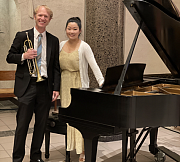 August 15th at 2:30 PM
Brass Music in the Garden
Trumpeter Scott Macomber, trombonist Bruce Chrisp, and pianist Sharon Lee Kim will present a fun summer concert of brass and piano selections. Baroque, light classics, jazz selections, and lyrical favorites will be offered. Works of Bach, Bernstein, Gershwin, Handel, and others. 
---
Symphony in Mendocino Village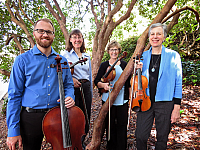 The Symphony of the Redwoods is also presenting an outdoor concert at the Mendocino Presbyterian Church on Sunday, August 8th at 2:30 PM. 
The Arcata Bay String Quartet is the professional faculty quartet at Humboldt State University Music Department  They will present a program including Beethoven's Quartet in G Major, Brahms' B-flat quartet, and the famous 8th quartet of Dmitri Shostakovich. Hear this music accompanied by bird song and the distant sound of the waves at the Mendocino Presbyterian Church outdoor stage. Learn more...
Overview
Start Date: Sunday, July 25, 2021
End Date: Sunday, August 15, 2021
Symphony of the Redwoods has been bringing live classical music to the Mendocino Coast since 1983. During this time, the Symphony has evolved from a small community ensemble into the outstanding orchestra it is today, attracting fabulous musicians and world-class soloists. With his commitment to musical excellence, Conductor Allan Pollack has energized musicians and audiences alike and has played a significant role in developing and sustaining musical life on the North Coast.
Sponsor Website: https://www.symphonyoftheredwoods.org/index.php