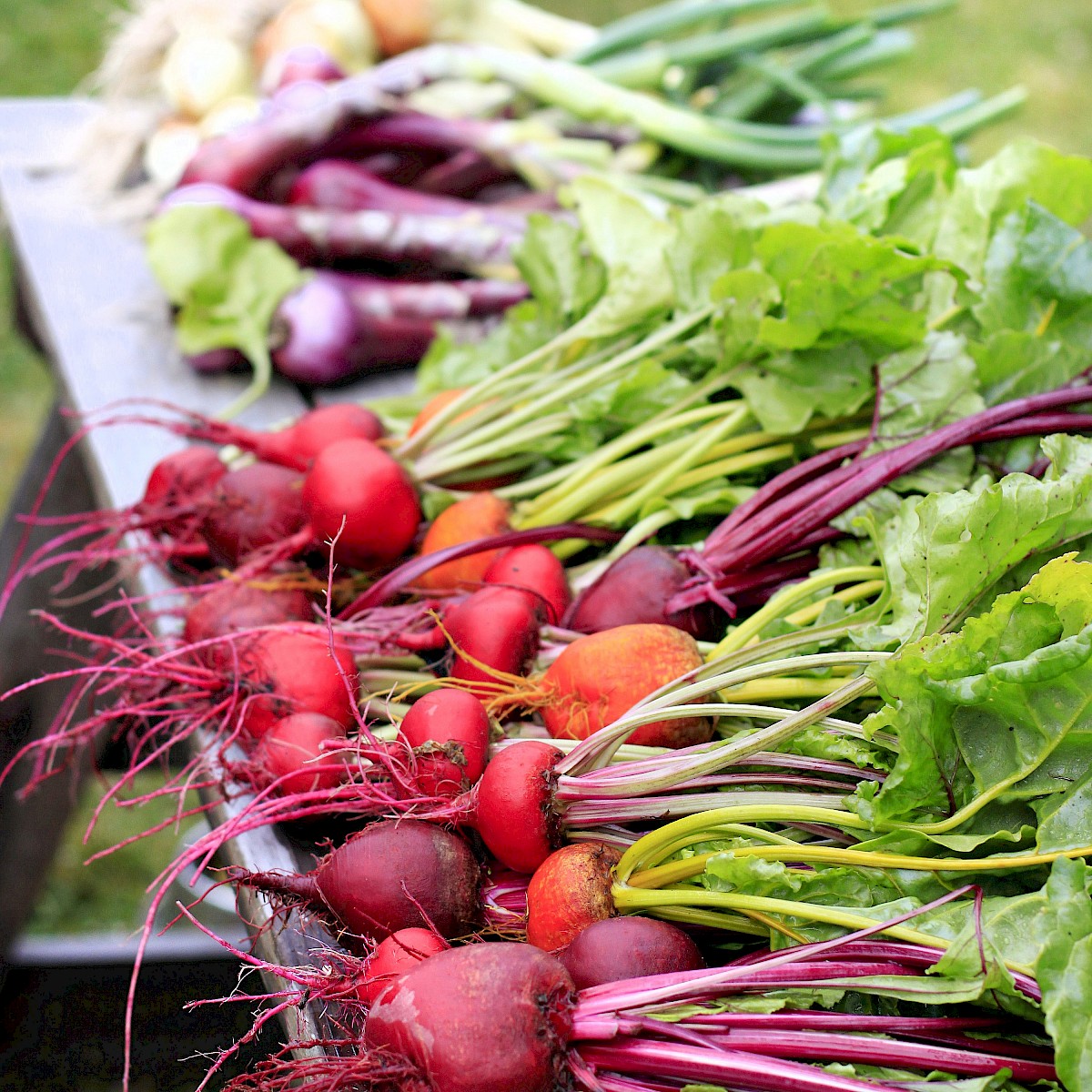 Free Volunteer Training in the Vegetable Garden
Every Friday in March of 2019
from 10:00AM to 12:00PM
The Mendocino Coast Botanical Gardens Vegetable Garden donates more than three tons of fresh organic produce to the Fort Bragg Food Bank annually and we supply our seasonal café with produce twice a week. We inspire and teach tens of thousands of visitors, including school groups, to grow their own regenerative gardens. We need your help to keep this giving garden growing!
We are looking for committed volunteers who will fill specific roles in the Vegetable Garden, some of those roles will be:
Harvesting for Rhody's Café
Vegetable propagation
Soil prep and planting
Tending the herb garden and exotic edibles
We are offering free volunteer training to those who would like to join our team of knowledgeable and passionate volunteers for the 2019 growing season (March-October). Volunteers will be trained in vegetable propagation, soil preparation, pest control, planting, harvesting, seed collection, and more.
To sign up for the Vegetable Garden volunteer training please contact Jaime at lead_gardener@gardenbythesea.org. 
Volunteer training schedule:
March 1: Crop Rotations and Planning
March 8: Propagation
March 15: Soil Prep
March 22: Pest Control
March 29: Planting and Harvesting
Schedules will be flexible after the initial training. If you are interested in taking on one of these roles for the season, but you cannot make it to the training please do not hesitate to contact Jamie!
Overview
Start Date: Friday, March 1, 2019
End Date: Friday, March 29, 2019
Schedule Details: March 1, 8, 15, 22, and 29
Contact
Contact: MCBG Lead Gardener, Jaime Jensen
Contact Email: lead_gardener@gardenbythesea.org
Contact Phone: 707-964-4352 ext. 23