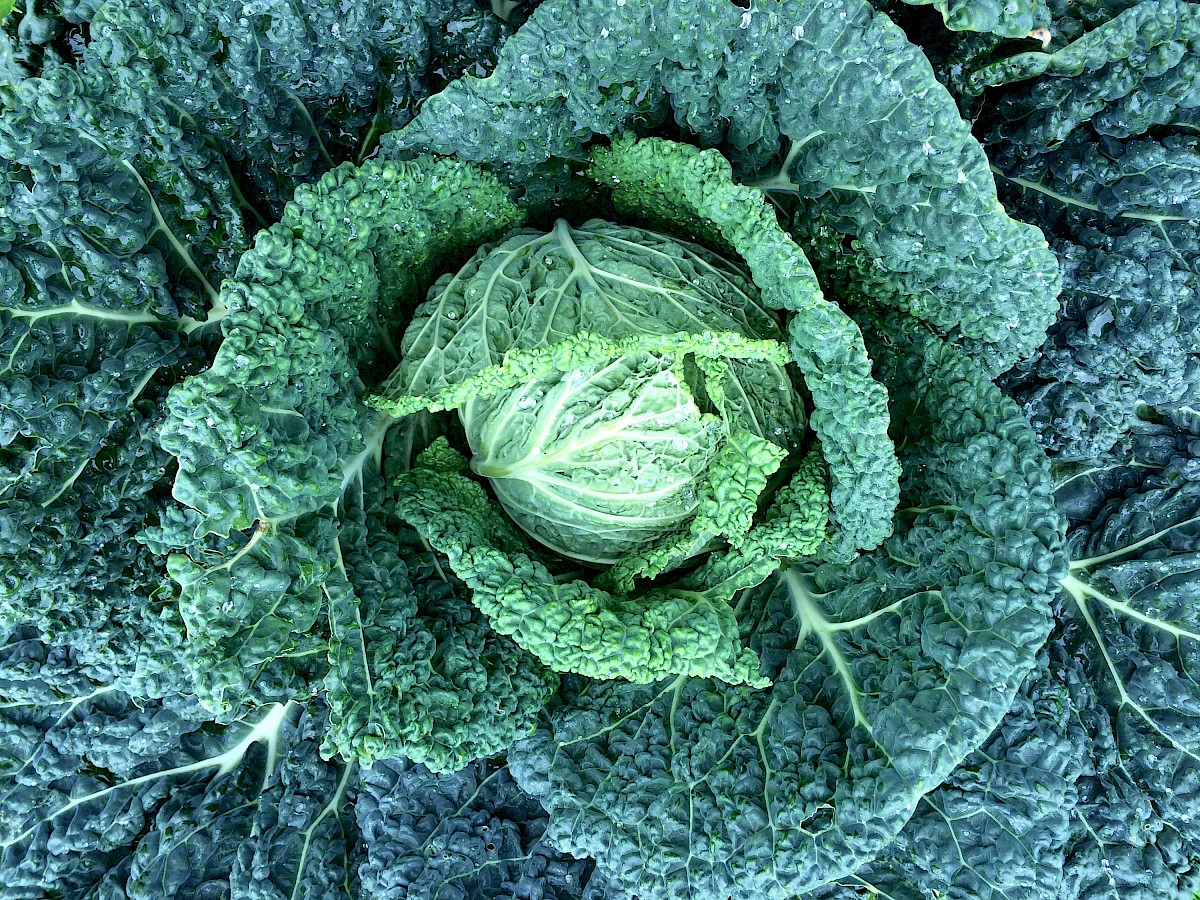 Sustainable Home Vegetable Gardening
Extended Workshop Series
Classes/Workshops held every other Saturday March 26–June 18 
(Classes: 9:30am–1:30pm. Workshops: 9:30am–3:30pm. Details will be provided to course participants.) 

FREE Course Orientation: Tuesday, March 15 or 22: 5:30–6:30pm • Gardens Meeting Room 
Call 707-964-4325 ext. 16 to RSVP for one of two free orientation meetings.
Take your vegetable garden to the next level!
This course offers four months of hands-on, brains-on training with MCBG Gardener Jaime Jensen teaching the essential skills to develop a strong vegetable garden for years to come. Learn about soil preparation, garden planning, propagation, and harvesting techniques. Course workshops will demonstrate how to build a mini greenhouse, how to build a raised garden box, and more. Each class will have a reading and lecture component as well as hands-on training… be prepared to get dirty!
Jaime Jensen is a passionate advocate for backyard vegetable gardening, delicious fresh meals, food preservation, and health education. She has a taught food literacy to under-served urban youth and managed food production for a local farm-to-table garden and restauran. She loves teaching and learning about all of the unique relationships that take place between plants, animals, insects, fungus, soil, minerals, water, air, and sunshine. When she is not in the garden, Jaime is cooking fresh, locally grown, organic meals, or illustrating books and painting murals. 
To learn more, sign up for the course orientation on Tuesday, March 15 or 22 at 5:30pm by phoning The Garden Store, 964-4352 ext. 16. 
---
A taste of what to expect
Class 1: Planning your garden paradise
The first class in our sustainable home vegetable gardening course will be a comprehensive planning class. We will touch on some of the complexities of a gardener's most precious resource, soil! (which we will explore in depth later in the class series) You will gain the tools you need to identify soil structure and texture so that you can plan to build soil fertility that will sustain your garden for years to come. You will also learn to create a vital, balanced, garden ecosystem that is specific to your site by using the planning strategies that we provide in this class. Find and create microclimates, plant for beneficial insects and and pest control, and give your garden everything it needs to thrive!
New workshop: How to build a mini greenhouse
This year we are excited to be offering a workshop in mini greenhouse building. This is a portable, breathable, mini greenhouse that will be easy to build. Use it to prolong your growing season or give your peppers and tomatoes the extra heat they need! We will provide a step by step process, hands on experience, and a simple materials list for this essential accessory to take your vegetable garden to the next level.
---
Rave reviews from the "Class of 2015"
~ Since I will be starting a garden in Fort Bragg, this has been amazing and wonderfully informative.
~ Revolutionized my home gardening experience!
~ Helped me to improve my soil and identify plants, weeds, and companion plants.
~ Facilities and hands-on were excellent!
~ Made me more aware of my garden's weak spots.
~ I get soil and watering better and am looking forward to making a raised garden bed!
Overview
Start Date: Saturday, March 26, 2016
End Date: Saturday, June 18, 2016
Schedule Details: Class: Every other Saturday March 26–June 18 from 9:30am–1:30pm | Orientation: Tuesday, March 15 or 22 from 5:30–6:30pm
Instructor: MCBG Gardener, Jaime Jensen
Payment Information: Course fee is $200 for members and Master Gardeners; $260 for non-members (payment due upon sign-up)
Contact
Contact: The Garden Store
Contact Phone: 707-964-4352 ext. 16