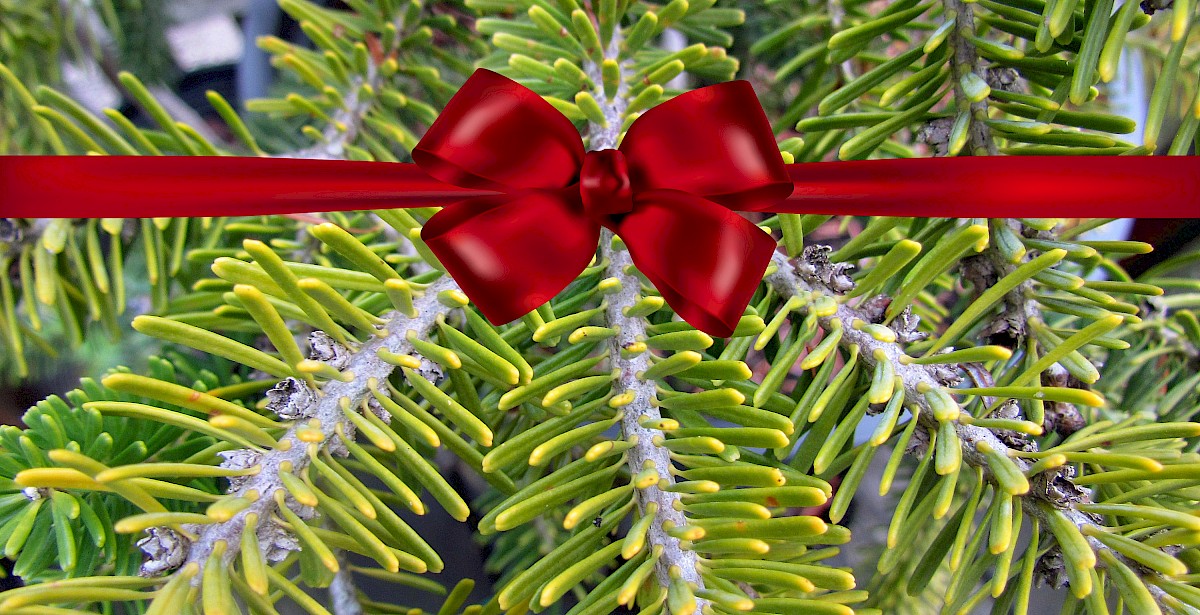 Gifting a Tree Project 2016
Plant it forward...
Mendocino Coast Botanical Gardens is asking visitors, members of the Gardens, and our local community to help support Lake County as they rebuild from the 2015 Valley fire and this year's Clayton fire. Your donations will aid in replanting the 779,996 acres consumed by fire over the past two years. 
Donate a plant
Consider a potted conifer or foundation landscape plant to enjoy in your home now; then donate your purchase back to help revegetate wildfire-affected areas of Lake County. Nursery on the Plaza's selection of conifers and California native trees and shrubs offer superb winter interest for holiday decoration. You will be giving yourself a gift to enjoy now, and passing that gift for others to enjoy in perpetuity. After the holidays, drop your live, potted plant off at Nursery on the Plaza at Mendocino Coast Botanical Gardens for donation to the Gifting a Tree Project. Last year's tree-gifting program donated and distributed nearly 900 living trees to residents who lost their homes in the 2015 Valley fire. Cobb Mountain resident Kathy Blair created this program in an effort to "bring some greenery and life back for those who are rebuilding." Just deliver your live, potted plant to Mendocino Coast Botanical Gardens by January 16, 2017 to participate in the project. Your plant will be transported to residents of Lake County.
---
Remember, there is never an admission fee to shop Nursery on the Plaza or The Garden Store – open daily during the winter (excluding Christmas Day) from 9:00am to 4:00pm. 
Overview
Start Date: Tuesday, December 6, 2016
End Date: Monday, January 16, 2017
Location: Nursery on the Plaza
Contact Email: nursery@gardenbythesea.org
Contact Phone: 7070-964-4352 ext 12