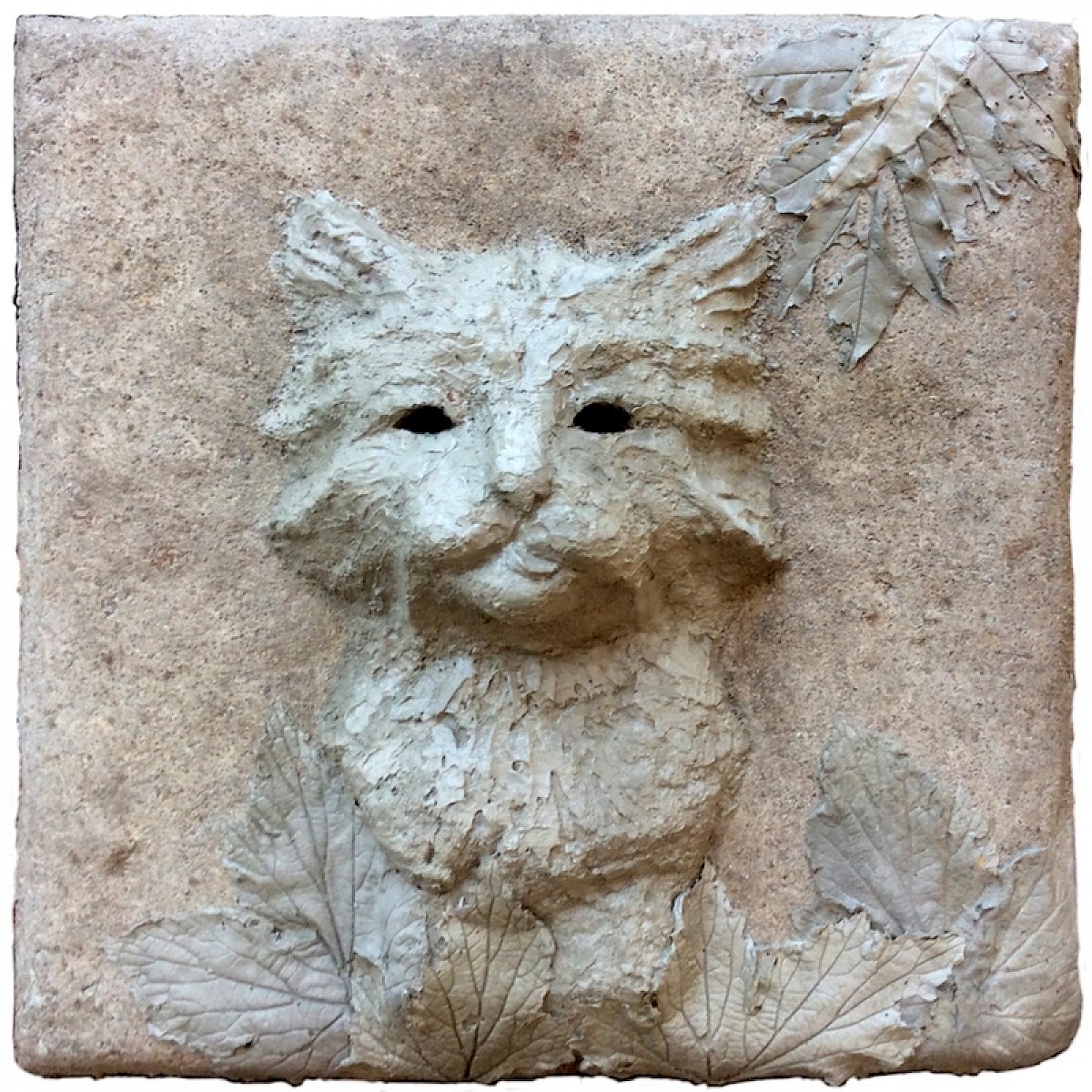 A Crucible Classroom with James Maxwell
October 14, 15, 21, and 22
10:00AM to 4:00PM
TWO WEEKENDS — THREE PROJECTS
The idea is this: When people get together, they have the freedom to choose one project from three choices. Chances are they will learn while working on their own project how another's works by observation. The learning experience is increased if there are multiple choices. The vitality within a shared working environment is increased.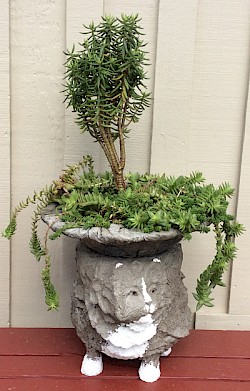 A simple project can be completed in one day with refinement at a later date (outside of class).
The other projects, more time consuming, can be completed in two weekends.
All students will leave the class with more ideas and more courage to try something new.
All projects involve the recipes for TUFA concrete, the material of the English 1800 formal garden sculptures, and a highly accurate detailed veneer for Garden Art.
First project:
Bas-relief in TUFA12" square with armature to hang finished piece on wall or fence.
Tufa surface to contrast with detailing veneer cement recipe.
Second project:
Planter/sculpture made around an existing 8" to 12" square (circular or rectangular) cardboard box/tube. Interior support by hardware cloth. All tufa surface.
Third project:
A Garden feature like a gazing ball composed of a veneer covering a soccer/basketball sized playing ball. OR a free-standing garden obelisk with your favorite statement. Recipes for color, suggestions for metallic leaf to be later applied.
---
INSTRUCTOR – James Maxwell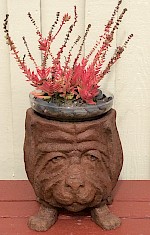 Register for Class – Payment – Supply List at The Garden Store
QUESTIONS? Contact for more information: 707-937-2297 or lindabrown1109@gmail.com 
Classes in Concrete—A Crucible Classroom is sponsored by the Friends of the Gardens and hosted by Mendocino Coast Botanical Gardens. 
Overview
Start Date: Saturday, October 14, 2017
End Date: Sunday, October 22, 2017
Location: The Courtyard at Mendocino Coast Botanical Gardens
Payment Information: $225 for two weekends (Sat, Sun) – Class size is limited to 16 people. Payment is due upon sign-up. Please note, workshop fees are non-refundable after Saturday, October 7, 2017, unless the workshop has been canceled or rescheduled by the Gardens. Reserve your space by phoning 707-964-4352 ext. 16 or just stop by The Garden Store at Mendocino Coast Botanical Gardens.
Contact Email: lindabrown1109@gmail.com
Contact Phone: 707-937-2297