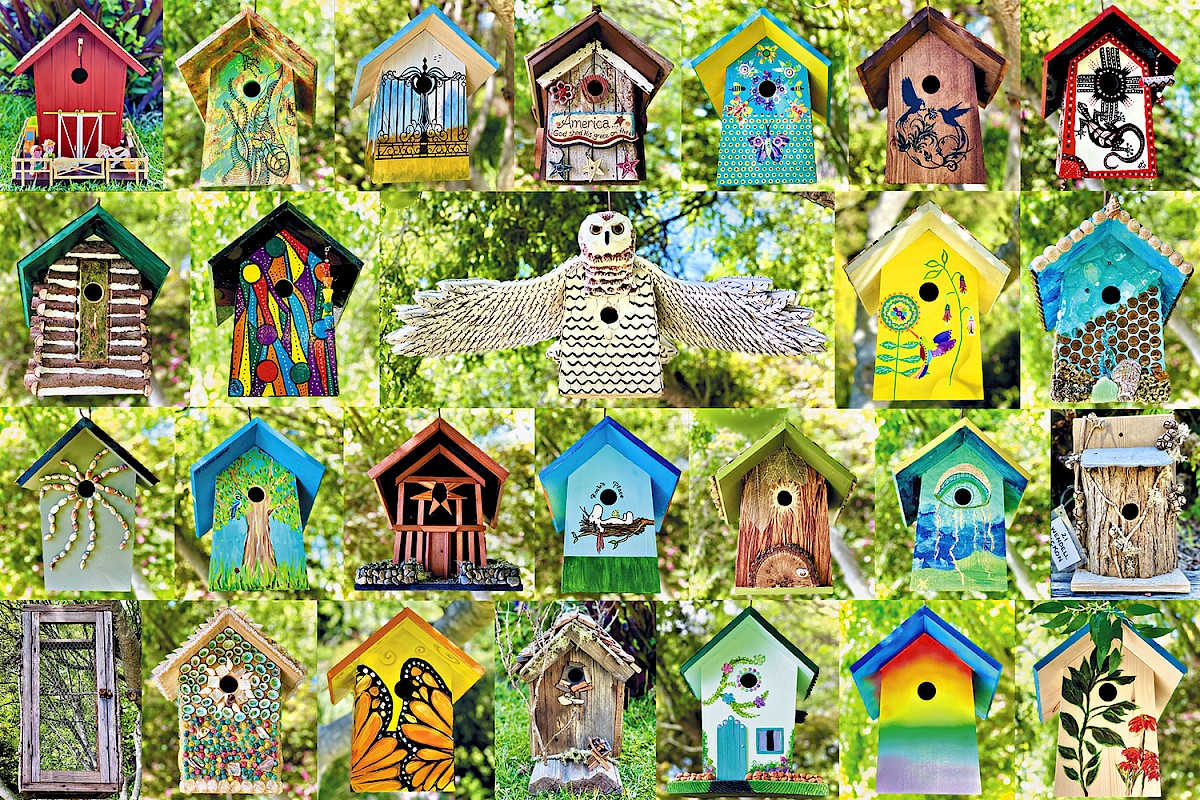 Friends of the Gardens' annual Birdhouse Auction
The Friends of the Gardens (FOG) annual Birdhouse Auction will run June 1 through August 13! Now in it's 15th year, this annual silent auction is comprised of uniquely beautiful, quirky, and just plain fun birdhouses to decorate your garden or home. This year we are moving the auction online where you can still enjoy a bidding war or purchase your favorite for the "buy-it-now" price. Birdhouses are on display at the Gardens... come on by to see the fine details on each of the birdy abodes.
HOW IT WORKS
If you have a favorite birdhouse that is simply a must-have, consider snapping it up at the $500 "buy it now price"... a fantastic donation to the Gardens and a big win for you! Snag your favorite early to beat out all bidders or enjoy the fun and excitement of a bidding war. Bid increments are automatically set at $5.  When bidding reaches $400, the "buy it now" option disappears! Bidding will continue until the auction comes to a close on August 13th at 8:00PM. Good luck!
Proceeds from this FOG FUNdraiser benefit the Mendocino Coast Botanical Gardens. This auction has raised $70,451.06 for the Gardens over the past 14 years (2006 -2020)! We are so lucky to have such talented and creative Friends (of the Gardens). Wouldn't you like to add a special addition to your garden while helping the Gardens flourish? Place your bid!
Overview
Start Date: Tuesday, June 1, 2021
End Date: Friday, August 13, 2021
Friends of the Gardens (FOG), is a separate non-profit support organization for the Gardens. FOG supports the Gardens' development and, as such, is the largest contributor to the growth of the Gardens. FOG is always looking for new members! Please contact Kittie Meredith at 707-962-0660 or onebratkat@aol.com to learn more.
Sponsor Website: https://www.gardenbythesea.org/support/friends-of-the-gardens/