The 2021 City Nature Challenge BioBlitz Challenge
Friday, April 30, 2021 – Monday, May 3, 2021
The City Nature Challenge BioBlitz at Mendocino Coast Botanical Gardens will be a self-guided exploration of our 47-acre natural wonder. We challenge you to capture the biodiversity at the Gardens between April 30 and May 3 using the iNaturalist app. Last year in Mendocino County, 1,427 observations of 618 species were made by 287 participants... Seven regions/cities in California are participating this year, including  Costa Mesa-Orange County, Inland Empire, Los Angeles County, Mendocino County, Sacramento Region, San Diego County, and San Francisco Bay Area. We can't wait to see what you discover this year! 
Prize for "Most Observations"
Do you accept the challenge? A prize will be awarded to the individual with the most observations made within the boundaries of the Mendocino Coast Botanical Gardens during the Spring BioBlitz (4/30/21 - 5/3/21). Win a Nature-Lover's gift basket chock-full of goodies to help you keep exploring. It's easy to participate — your iNaturalist observations will automatically be added to the Project if they are made during the challenge event and occur at the Gardens or anywhere in Mendocino County. Here's how to participate...
LOG IN to iNaturalist: Signing up is easy and free. Visit inaturalist.org from your browser, or download iNaturalist from the Apple App Store or Google Play Store.


UPLOAD photos to iNaturalist: Take photos of plants and animals and upload them as "Observations" on your iNaturalist account. CLICK HERE for helpful hints to get you started on iNaturalist.


WATCH and LEARN as your observations are identified and verified by experts! We will announce our Spring BioBlitz Challenge winner for the most observation made at MCBG – on May 4.
---
The City Nature Challenge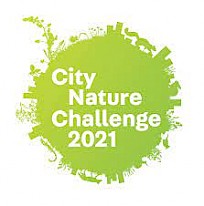 The MCBG City Nature Challenge BioBlitz is part of the 6th annual City Nature Challenge, a collaboration between cities, counties, and people all around the world. You can participate (while practicing social distancing) by documenting the plants, animals, fungi, and other organisms around you. The City Nature Challenge's four-day BioBlitz goes live on April 30. You can upload observations until May 3. The goal is to learn more about our local biodiversity as we observe the variety of species that call this area home. Check back on May 10 when results will be announced for each project's total observations, number of species ID'd, and number of people who participated as observers and identifiers. 
Mendocino County is participating in the 2021 City Nature Challenge Mendocino County's beautiful parks, beaches, mountains, and rivers are teeming with special flora and fauna. Let's show the world how much nature is in Mendocino County! Participating organizations in 2021 include UC California Naturalist, Mendocino Coast Botanical Gardens, UC Hopland Research & Extension Center, Sanhedrin Chapter of the California Native Plant Society, and Peregrine Audubon Society. Join the project now to receive Mendocino County City Nature Challenge event updates.
JOIN the Project: Once you are logged in to iNaturalist, click this link to be directed to the "City Nature Challenge 2021: Mendocino County". To join the project (select "Join" in the upper left of the green box). Now that you have joined the Project, any observations you make on iNaturalist between April 30 and May 3 in Mendocino Coast Botanical Gardens or all of Mendocino County will be automatically added. Live elsewhere? This is an international challenge, find your city or area.
Mendocino County Facebook and Project Pages
https://www.facebook.com/cncmendo
https://bit.ly/cncmendo
More Information and Education Toolkit
Visit citynaturechallenge.org
Social Media
#CityNatureChallenge
Upcoming City Nature Challenge-friendly Events in Mendocino County:  
Overview
Start Date: Friday, April 30, 2021
End Date: Monday, May 3, 2021
Payment Information: Regular Gardens admission (free for members of the Gardens) is required to observe at Mendocino Coast Botanical Gardens.