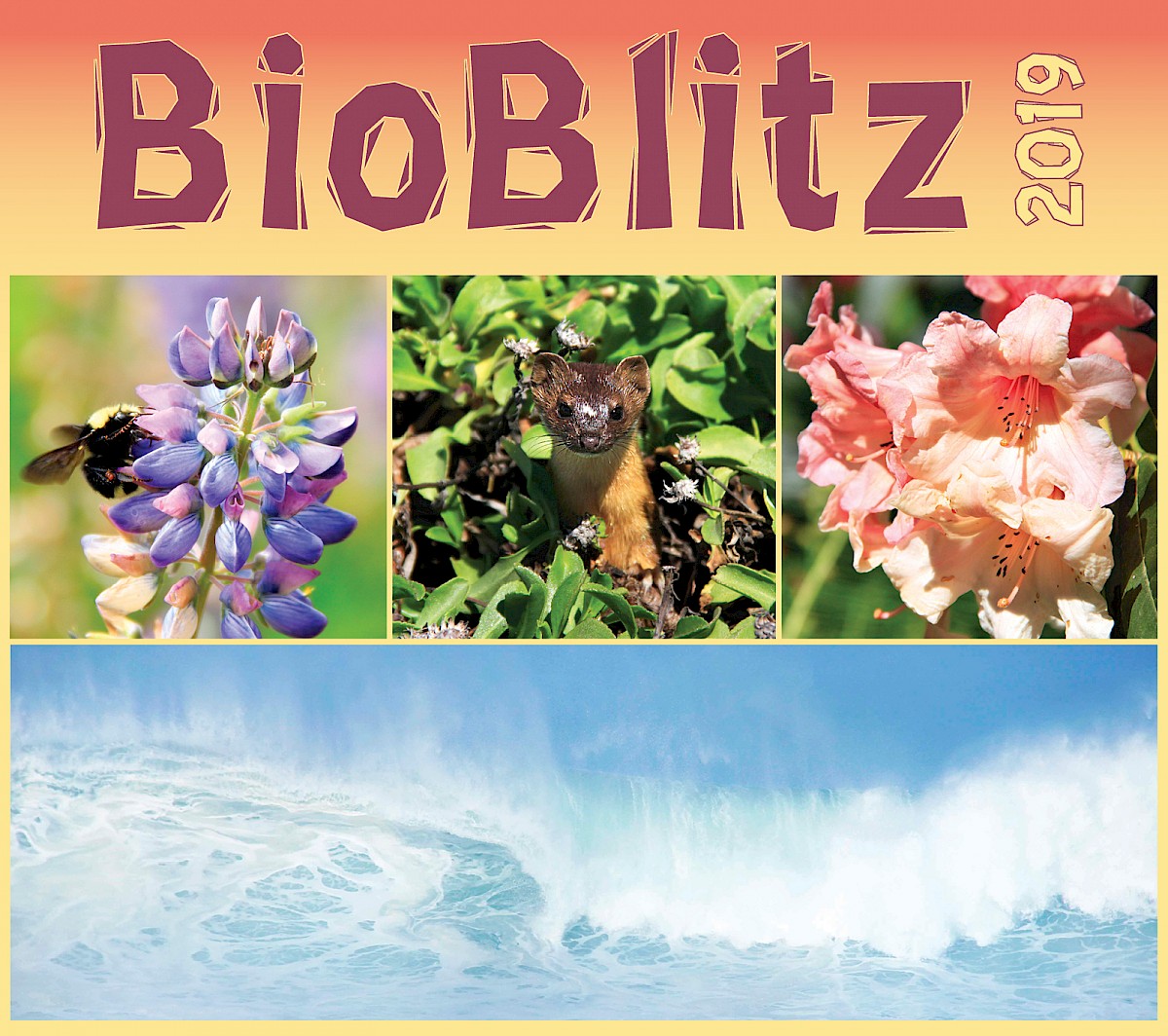 BioBlitz
Saturday, April 13, 2019
from 10:00am to 2:00pm
Join MCBG for our very first BioBlitz and learn more about our local ecology!
What is a BioBlitz, you might ask... a BioBlitz, also known as a biological inventory or biological census, is an event where the community, local experts, and volunteers document as many species as possible at a defined place and time.
We invite you—our citizen scientists and nature lovers—to explore and help document our unique biodiversity. Team up with expert guides who will lead discovery groups focused on wildlife, cultivated plants, native plants, and more. The goal is to learn more about our natural surroundings and identify as many species as possible. Join us in a celebration and scientific survey of the plants and animals living at the Mendocino Coast Botanical Gardens. Bring the whole family (fun for all ages) for a day of discovery!
Please REGISTER HERE to attend the 2019 BioBlitz. (no payment required at time of registration)
Regular Gardens admission (free for members of the Gardens) is required to attend this event and may be paid upon arrival the day of the event at the Gardens' entrance. This event is free for educational groups (must sign up in advance by registering online or by calling 707-964-4352 x 19).
Fun fact: The first BioBlitz was sponsored by the National Park Service and the National Biological Service in Washington, D.C. in 1996. Since then, hundreds of BioBlitzes have been conducted all over the world. 
WHAT'S THE PLAN?
We will kick the day off with a brief introduction at our base camp — the newly remodeled Education Center located in the Vegetable Garden and Historic Corridor. Then we will break out into "discovery groups" for a walk lead by our expert guides. Discovery groups will branch out into three areas of the Gardens (Cultivated, Forested, and Coastal Zones). Each group will attempt to observe and identify as many species of plants and animals as they can in their area.
10:00AM – Introduction at the base camp
10:30AM – First set of walks begin 
12:00PM – Second set of walks begin 
1:30PM – Wrap-up and tally observations at the base camp
Bring binoculars, mobile devices, cameras, and your nature journal or sketchpad. This BioBlitz will happen rain or shine, so dress for being outside in the weather that is expected. It is highly advised to wear sturdy, closed-toe shoes and clothing that covers your legs. Do not wear shorts, short skirts, sandals, flip-flops, high heels, etc.
Remember to download the iNaturalist app on your smartphone (more details below). Feeling old school? It is not required to be tech-savvy; everyone is welcome to discover our unique biodiversity with their 5 senses. 
OUR EXPERTS
MCBG Staff — Our gardeners have an intimate knowledge of the biodiversity found within our 47-acre garden by the sea and expertise in our cultivated plant collections (focusing on spring bloomers such as rhododendrons, camellias, and perennials) native plants, birds, bugs, and other gems.
TRACKING YOUR OBSERVATIONS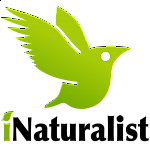 We will keep track of all the observations made at the Gardens that day using the iNaturalist app and the MCBG BioBlitz 2019 Project Page. This powerful tool allows anyone with an account to help identify and document anything you observe in nature including birds, bugs, plants, scat, marine life, and more. iNaturalist observations are also helpful to scientists because they document a species in a location and date, and the phenology (blooming, fruiting, larvae, adult, etc.).
Download iNaturalist to your phone or the mobile device and begin to build your profile and observations!
Click here for some helpful video tutorials to get you started
Familiarize yourself with iNaturalist and check out all of the observations that the community has made at the Gardens so far — MCBG Community Page
Of course, if you prefer to stick with pen and paper we will have handouts available to help track your observations. You can also take photos using your digital camera (bring your connection cords) so we can upload your photos at base camp.
How to Make an Observation on iNaturalist using our Mobile App from iNaturalist on Vimeo.
Overview
Date: Saturday, April 13, 2019
Payment Information: Free with regular Gardens admission, free for educational groups (please sign up in advance at 707-964-4352 x 10 or email administration@gardenbythesea.org), and free for members of the Gardens. All ages encouraged to join the fun!