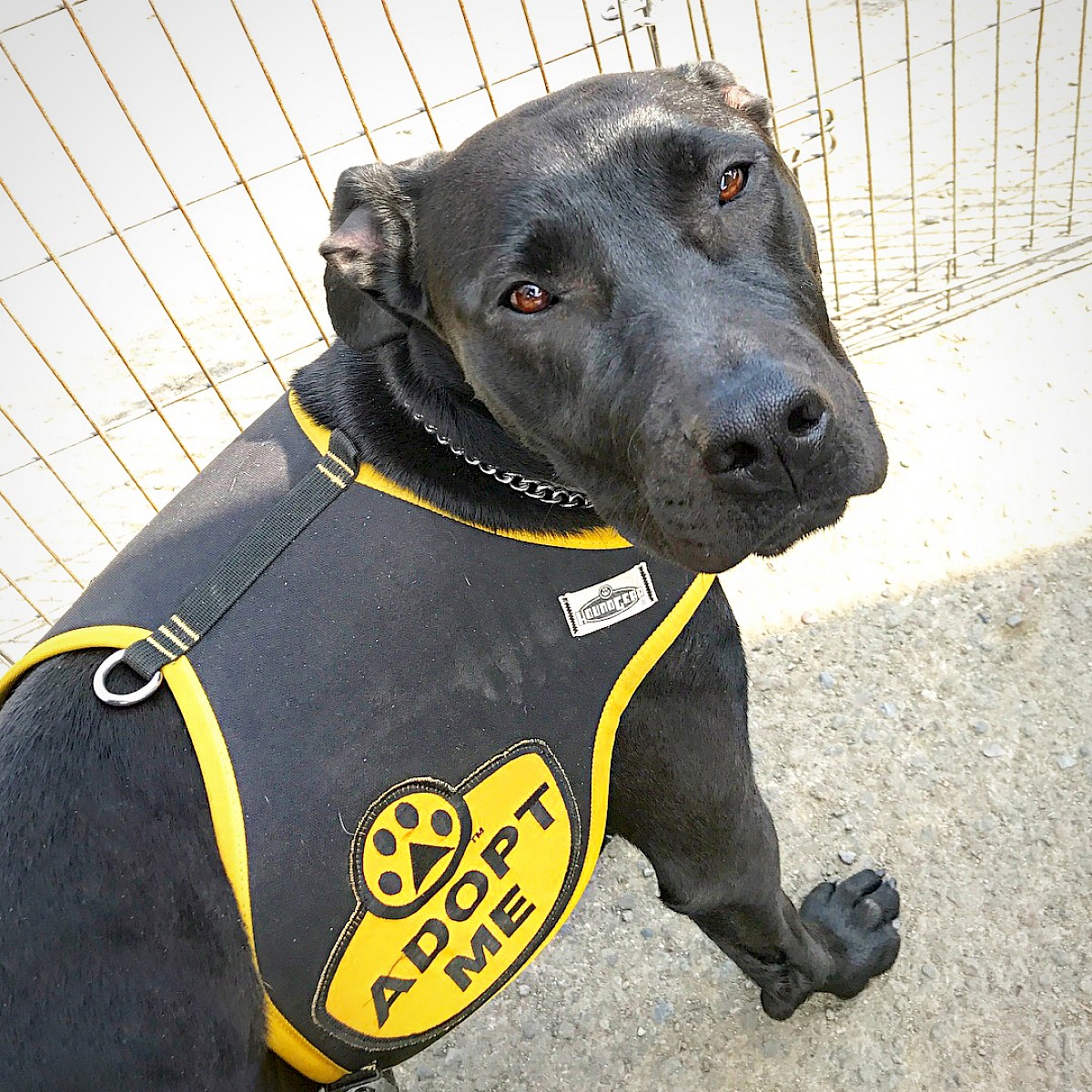 First of the season!
Have you noticed more furry friends strutting about the Gardens in colorful leis and bandanas lately? That may be due to the frequent visits from the Mendocino Coast Humane Society (MCHS). The MCHS Mobile Adoption Van will be at Mendocino Coast Botanical Gardens with a bunch of adorable adoptable animals! They will be at the Gardens on the 3rd Saturday of each month May through October with a few furry friends looking for a place to call home. 
14 PETS HAVE BEEN ADOPTED at the Gardens' Pet Adoption Days... let's keep up the good work and find some wonderful homes for more loving adoptables!!!

CLICK HERE for a sneak peek of the "adoptables"
Overview
Date: Saturday, April 14, 2018
Schedule Details: The MCHS Mobile Adoption Van will be in the Gardens' main parking lot from 11:00am to 3:00pm on the following dates: April 14, May 19, June 16, July 21, August 18, September 15, and October 20
Contact
Contact: Mendocino Coast Humane Society
Contact Phone: 707-961-0365
Sponsored By Mendocino Coast Humane Society
The Mendocino Coast Humane Society is a nonprofit 501(c)3 organization that, with your help, makes a positive difference in the lives of animals and the people who care for them.
Sponsor Website: http://www.mendocinohumane.org/