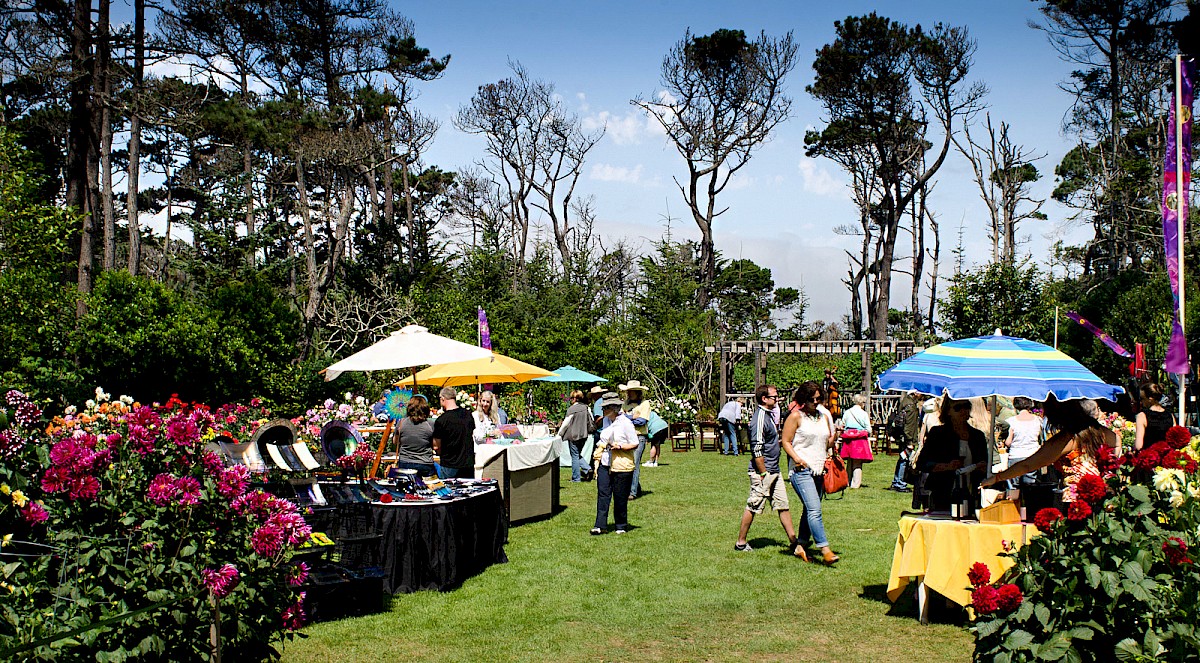 Event Volunteers Needed
Mendocino Coast Botanical Gardens is looking for volunteers to help at the 26th Art in the Gardens celebration on Saturday, August 4th. As an Art in the Gardens volunteer, you will receive a free t-shirt to wear at the event as well as the opportunity to enjoy the event free of charge before or after your shift.
Available positions include set-up, vendor relief, information booth, parking, ticket sales and cashiering. In addition, the Gardens is also looking for a crew of volunteers to help with set-up on Wednesday, August 1st, and Friday, August 3rd  and clean-up on Sunday, August 5th.
To lend a hand at the Gardens' biggest fundraiser of the year, please contact Molly Rosenthal at volunteer@gardenbythesea.org or 707-964-4352 x10. Please note, all Art in the Gardens volunteers are required to attend a short informational meeting and training on July 27th to participate in the event.
Overview
Date: Friday, July 27, 2018
Schedule Details: We will be holding several orientations throughout the day. The position you volunteer for will determine the time of your orientation meeting. Sign up for a volunteer position by phoning Molly Rosenthal at 707-964-4352 x10 or email volunteer@gardenbythesea.org.