2018-2020 Sculpture Gallery Call for Entries
The Arts Council of Mendocino County (ACMC) is currently accepting applications for the 2018-2020 Sculpture Gallery at Mendocino Coast Botanical Gardens. The Gardens partners with the ACMC to present this biennial exhibition of sculptures. The Sculpture Gallery features a rotating collection of up to 10 pieces placed throughout the Gardens. Sculptures are accepted once every other year by a jury selection process.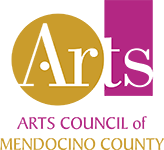 The 47-acre botanical garden provides a premiere site-specific sculpture gallery, featuring a variety of abstract and figurative sculpture, water features, kinetic sculptures, and monumental works. Visitors (as many as 70,000 visitors annually) are able to view and enjoy the artwork in an intimate, natural setting, connected by meandering paths and quiet walkways.
The deadline for submission is March 14, 2018. Please visit www.artsmendocino.org for full details or to download the application.
Overview
Start Date: Wednesday, January 31, 2018
End Date: Wednesday, March 14, 2018
Contact Email: director@artsmendocino.org
Sponsored By The Arts Council of Mendocino County
The Arts Council of Mendocino County promotes the arts and cultivates creativity to benefit and enrich the lives of residents and visitors.
Sponsor Website: http://www.artsmendocino.org/