Monday Mushroom Walks
Each Monday from November 13 - December 18, 2023
from 1:00PM to 3:00PM
Take a guided tour of the MCBG Mushroom Collection! The Gardens is home to more than 160 species of wild mushrooms during fall and winter. Mushrooms are the fruiting bodies of some types of fungi. Normally hidden underground, these reproductive structures lie dormant until the rainy season, when they sprout above the earth. 
Enjoy an introduction to mushroom identification followed by a guided walk with Naturalist and Mycologist, Mario Abreu each Monday from November 13 through December 18. Please remember, mushrooms found at Mendocino Coast Botanical Gardens should stay at Mendocino Coast Botanical Gardens... DO NOT PICK OR COLLECT from our botanical collection!
THE DETAILS
Registration is limited to 14 participants per walk. Reservations are required.
Walks leave from the entry plaza at Mendocino Coast Botanical Gardens at 1:00PM on Nov 13, Nov 20, Nov 27, Dec 4, Dec 11, and Dec 18
Please read and follow our local Health Order. If you are sick, please stay home. 
WORKSHOP REGISTRATION
Registration for this walk can be made in advance online or in the Gardens' gift shop. Please note, all registration fees are non-refundable unless the walk has been canceled or rescheduled by the Gardens. Click the links below to reserve your space on the walk.
SOME DATES FULL –  If the date you would like to attend is not visible on the calendar, the roster has been filled. You can CLICK HERE to be added to the waitlist. If we have any cancellations, we will contact you in the order the waitlist responses were received.
Walk Registration ............................. $20 per participant and includes Gardens admission for the day
Member Walk Registration ............ $10 per current MCBG Member (verify membership to activate discounted rate)
ABOUT THE INSTRUCTOR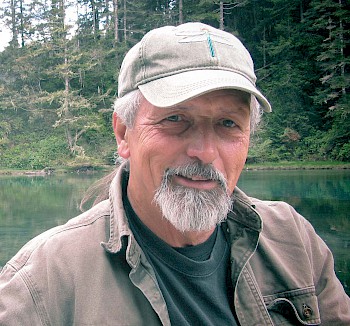 Mario Abreu retired from the Mendocino Coast Botanical Gardens as the Plant Propagation Supervisor, Natural Areas Coordinator, and Collections Curator after 20 years. Mario holds degrees in Natural History, and Liberal Arts and Science. He has interned for the California Department of Fish and Game Mesocarnivore Assessment, Denver Botanical Gardens Applied Plant Conservation Program, and the College of the Redwoods Plant/Lichen Herbarium.
Mario has led guided mushroom walks at the Gardens for more than 15 years and Mushroom Identification classes for the past 12 years. Additionally, he has provided mushroom walks for the California State Parks/Mendo Parks New Year's Day Event, Visit Mendocino County Mushroom Festival Events, and private tours.
Mario is a passionate natural history volunteer docent for the Mendocino Coast Botanical Gardens, California State Parks, MendoParks, Dorothy King Young Chapter of the California Native Plant Society, and the UC Berkeley Sudden Oak Death Blitz Citizen Science Program. He also finds time to manage natural history displays at the Ford House Museum in Mendocino that include wildflowers, mushrooms, and the local Ecological Terrace Staircase and its associated Pygmy Forest plant community. 
Overview
Start Date: Monday, November 13, 2023
End Date: Monday, December 18, 2023