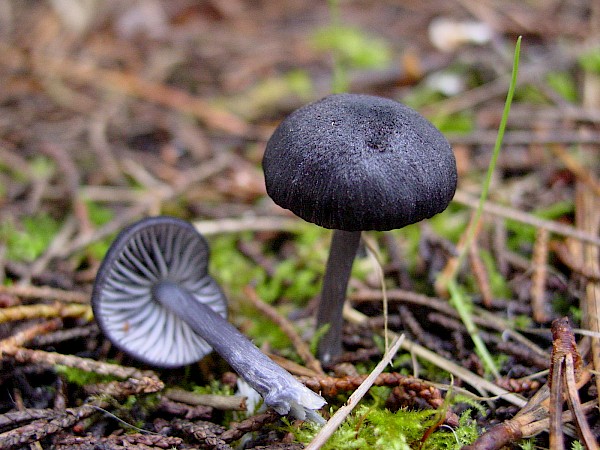 Mushroom Fest Mushroom Walk!
SPECIAL EDITION Mushroom Walk 
Monday, November 6 at 1:30pm
with Naturalist, Mycologist, and all around fun guy... Mario Abreu
Get a jump start on the mushroom season...
Join us for an extra special Mushroom Walk in celebration of the Mushroom, Wine, and Beer Festival! The Gardens is home to more than 150 species of mushrooms during fall and winter on the Mendocino Coast. Mushrooms are the fruiting bodies of some types of fungi. Normally hidden underground, these reproductive structures lie dormant until the rainy season, when they sprout above the earth. We consider mushrooms to be one of our collections, and we are the only botanical garden in the U.S. to label the mushrooms in our garden with both scientific and common names. Please do not pick or collect... mushrooms found at Mendocino Coast Botanical Gardens should stay at Mendocino Coast Botanical Gardens!
If you cannot make this walk, we will be holding mushroom identification walks each Monday from November 20 through December 18.
---
Looking for a way to keep track of all of the wonderful workshops and events at Mendocino Coast Botanical Gardens?
Subscribe to the MCBG Events Feed on Facebook-www.facebook.com/mendocinocoastbotanicalgardens/events... and sign up for our "Bloom Blast", it is chock-full of info about the Gardens, our beautiful blooms, and upcoming events!
Overview
Date: Monday, November 6, 2017
Schedule Details: Walk leaves from the Plaza at Mendocino Coast Botanical Gardens at 1:30 pm.
Location: Mendocino Coast Botanical Gardens
Instructor: Naturalist & Mycologist, Mario Abreu
Payment Information: Walk is free with regular Gardens' admission.
Contact
Contact: The Garden Store
Contact Phone: 707-964-4352 ext. 16