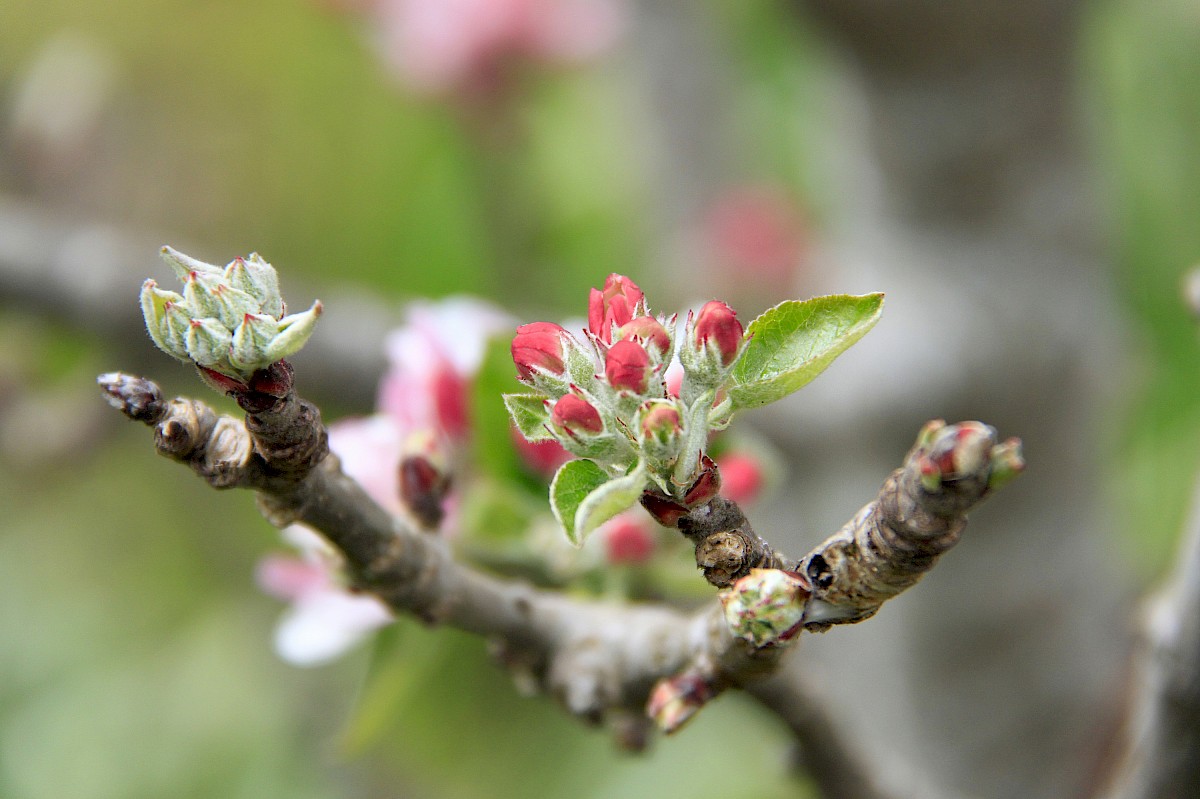 Fruit Tree Pruning
Saturday, February 12, 2022
from 10:00 AM to 12:00 PM
in the MCBG Education Center and Orchard
When it comes to basic care and pruning of fruit trees, there are many different techniques, several of which have predictable results. This workshop will help you optimize performance from your fruit trees, according to your own needs and the specific environment in which the trees are growing. The focus will primarily be on, but not limited too, the pruning of fruit tree varieties appropriate to the North Coast climate, specifically apples, pears, and select stone fruits. Learn how the time of year and type of pruning cut can greatly influence the success of your fruit trees. We will cover a complete year's cycle of tree growth — from the tree's perspective as well as our own.
Instructor: Di Scott has more than 20 years of coastal orchard experience and a lifetime of horticultural knowledge.
WORKSHOP REGISTRATION
Class size is limited to 18 participants. Registration for this workshop may be completed online. Class cost is $35 per participant and includes Gardens admission for the day ($25 – discounted rate for MCBG Members). Please note, all workshop fees are non-refundable unless the workshop has been canceled or rescheduled by the Gardens.
Masks are required during this hands-on workshop. Please come prepared to wear your mask indoors and outdoors when social distancing is not possible.
Overview
Date: Saturday, February 12, 2022