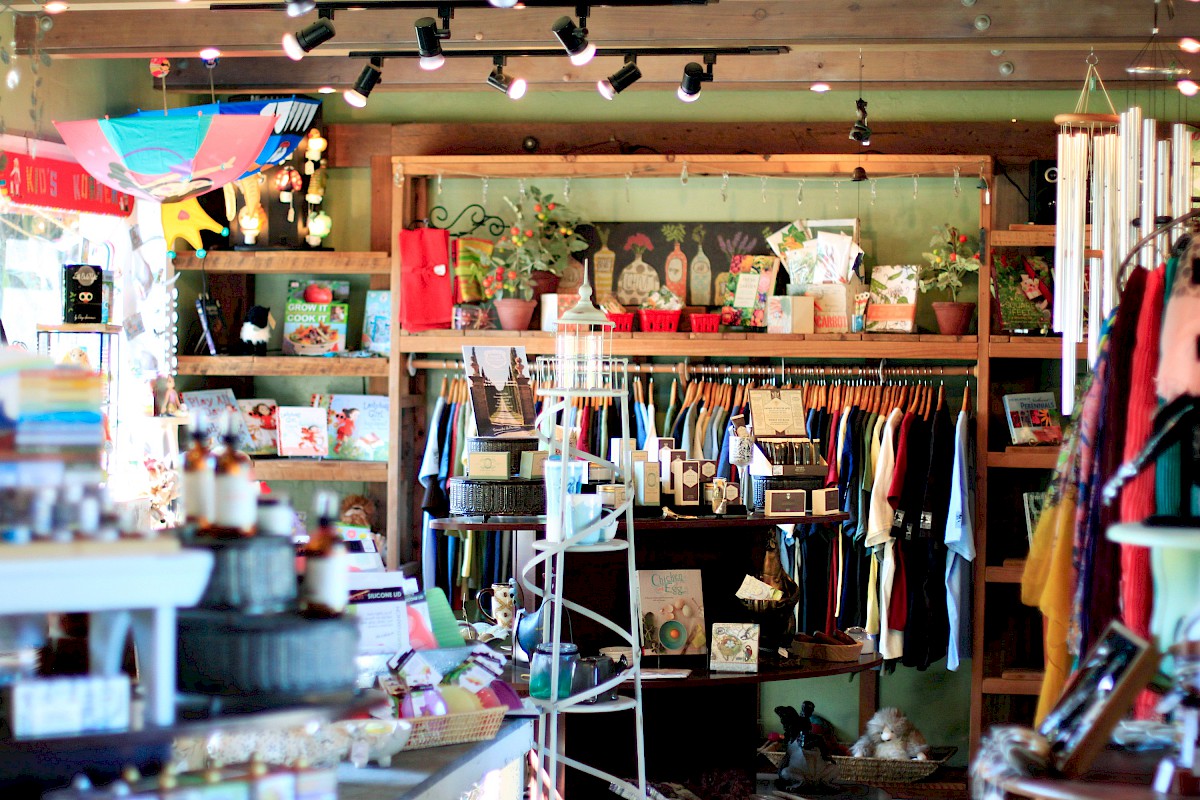 Staff Lead – The Garden Store & Guest Services
Mendocino Coast Botanical Gardens (MCBG) is seeking a part-time Staff Lead who will oversee the success of our unique retail gift shop (The Garden Store) and guest relations. The ideal candidate must have at least one year of retail experience and the desire to work in a collaborative environment. The Staff Lead will work collaboratively with the Guest Services Manager who is primarily responsible for all guest services including the retail store, admissions, staff, and creating a welcoming and informative environment for guests, members, program attendees, and volunteers.
---
Staff Lead – The Garden Store & Guest Services
REPORTS TO: Guest Services Manager
POSITION: Part-time; non-exempt
HOURS: The position is part-time (up to 29 hours/week) non-exempt, hourly. Open availability, weekends required and the schedule may change to meet the needs of the organization, i.e.; may be required to work special events and/or evenings on occasion.
RESPONSIBILITIES:
Primary Duties
Greets members/guests in a sincere and friendly manner
Assists in merchandise sales from The Garden Store, Nursery, admissions, and memberships
Efficiently and consistently open and close Garden Store (including opening and closing registers)
Accurately process sales in Vend and ticket transactions in ACME
Maintains a neat and orderly work environment
Address guest's needs via phone, email, or in person
Ability to provide the highest quality service to all guests and in every transaction
Uphold all MCBG's policies, procedures, guidelines, and standards
Maintain flexibility and perform a variety of duties as assigned
Able to lift up to 20 lbs when receiving shipments or restocking promotional materials
Attendance and punctuality are essential to work and all work-related functions
General Responsibilities
Processes all admission entries swiftly and efficiently using ACME reservation software
Provides orientation to the Gardens and answers questions regarding the Gardens
Assist guests shopping at the Nursery whenever possible or contact Nursery personnel as needed
Educates visitors on current public health mandates, location of public restrooms, and entrance/exit protocols 
Responds to requests from people desiring more information on the Gardens. For example, educational events and workshops, collections, history, and so on
Assists with inventory, pricing, shipping/receiving as needed
Maintains a flexible schedule and attends required special events as sponsored by the Gardens
Cultivate donors in everyday interaction with guests, members, and volunteers
Works collaboratively with co-workers, gardens, nursery, and administrative staff
Leadership
Under the direction of the Guest Services Manager, supports approx. 3 PT assistants and volunteers
Report any issues regarding store staff, scheduling, POS or Ticketing system, inventory, electric carts, etc. to the Guest Services Manager
Work collaboratively to achieve store objectives (stocking, labeling, merchandising, etc.)
Lead the Garden Store in absence of the Guest Services Manager as a store lead, monitoring emails, providing exceptional customer service, adapting to staff schedule changes, utilizing problem-solving skills, and providing leadership to the store staff
MINIMUM QUALIFICATIONS:
Individual must be able to perform each essential duty listed and any additional responsibilities as directed as well as satisfy the educational core competencies and skill requirements listed as follows:

High School Diploma or equivalent GED Core Competencies
Minimum of 1-3 years of direct retail experience using a point-of-sale cash register

Effective teamwork skills and cross-functional collaborative capacity. Ability to take direction and works well independently as the situation requires
Leadership experience in a retail environment a plus
Bilingual is a plus (English/Spanish) 
Experience with inventory cycle counts, receiving, and merchandising a plus
Team player, ability and desire to work in a collaborative environment
ABOUT MENDOCINO COAST BOTANICAL GARDENS:
The Mendocino Coast Botanical Gardens is a nonprofit botanical garden with a unique mixture of manicured gardens and wild habitats located along the Pacific Ocean. Each year, more than 100,000 people experience the wonder of nature in all its seasons at the Mendocino Coast Botanical Gardens. This nonprofit botanical destination is a place for guests to be inspired and experience the simple joy of a natural setting. The Gardens' work environment is built on teamwork and making certain our guests have an inspiring experience.
TO APPLY, please submit a cover letter along with a resume to the MCBG Guest Services Manager, Kenny Hitchcock at info@gardenbythesea.org.