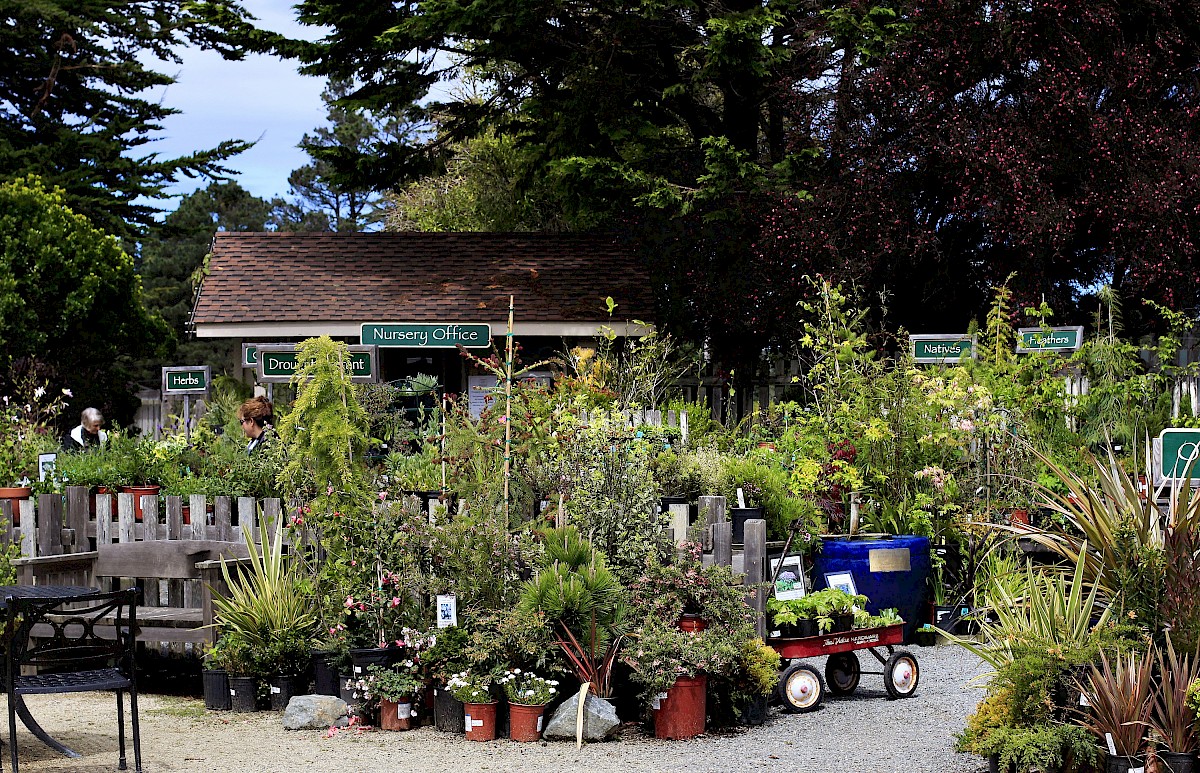 Nursery Assistant
Seasonal (Mar-Oct)
Part-time: 2 days per week, may include either Saturday or Sunday 
Reports to: Nursery Manager
The Nursery Assistant position involves a broad range of retail, nursery and office tasks including selling plants, providing customer service, plant care and maintenance, creating attractive displays, point-of-sale system use, unloading/moving plants, nursery maintenance and administrative duties. This is an excellent learning opportunity with on-the-job training. The following is a general listing of work responsibilities:
Retail Nursery 50%
Provide customer service:  plant selection, plant identification, pest diagnosis, cultural information, basic verbal horticultural consultations with assistance of reference resources
Water, fertilize, deadhead and maintain healthy inventory
Clean, rake, and maintain the retail nursery in a tidy and aesthetically pleasing manner
Unload plant deliveries 
Price, restock and create visually attractive displays
Take special orders and communicate them to Nursery Manager 
May be  required to work two evening plant sales per year, plus other events 
Assist Garden Store staff with large plant purchases and provide carry-out service
Enter and access data in the computerized point-of-sale system
Production Nursery: 40%
Plant care including watering, fertilizing, pinching, and transplanting
Instruct and work alongside volunteers  and community service workers
Monitor plant growth, and move plants through production process 
Monitor plants for problems
Maintain the nursery in a safe and tidy manner 
Collect seeds/cutting material as requested by the Nursery Manager
Prepare cuttings/seedlings flats and special soil mixes 
Propagate via seed, cuttings, and divisions
Other: 10%
Assist with annual inventory count
Create signage using Microsoft Word
Assist with event set up
Respond to emergencies as needed
Assist other staff members as needed
Monitor supply levels and assist in reordering supplies
Requirements:
Enjoy working with the public, and helping people
Interest in working with plants; horticultural, gardening, or nursery experience preferred
Attention to detail, ability to follow instructions and work independently 
Clear communication skills, both verbal and written
Ability to lift and carry 35 lbs
Willingness to work in inclement weather (rain gear provided)
Computer skills including internet, Microsoft Word, ability to learn Vend point-of sale system
---
APPLICATION:
Please submit an Application for Employment along with a resume to our Nursery Manager, Sophia Pisciotta at 18220 North Highway 1, Fort Bragg, CA 95437 or email to nursery@gardenbythesea.org.