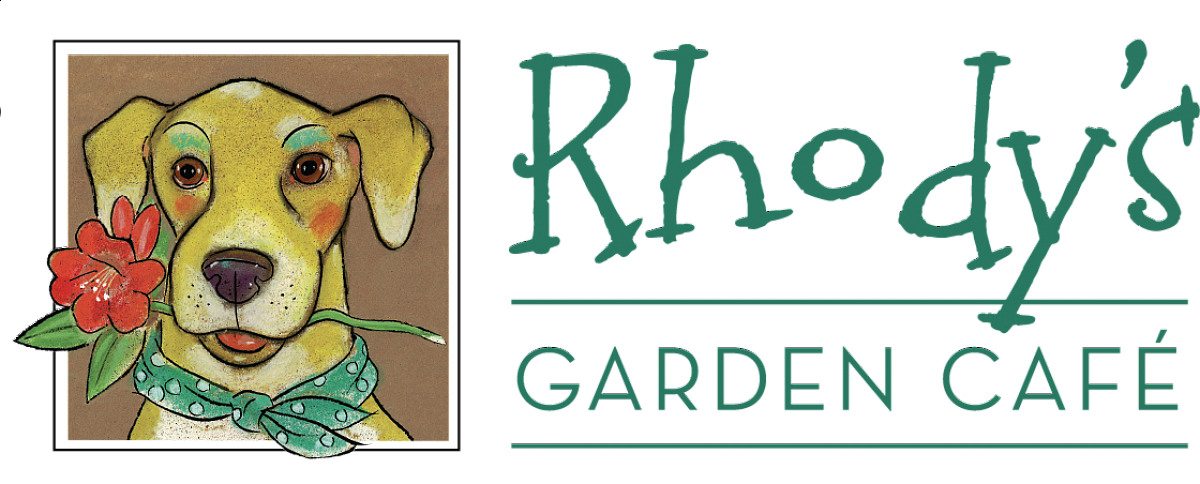 Rhody's Garden Café Now Hiring!
Rhody's Garden Café at the Mendocino Coast Botanical Gardens serves soups and salads using locally sourced, organic produce and meats when possible — including produce from our own organic demonstration vegetable garden. The Café will also serve drinks, desserts, and daily specials that are innovative and delicious!
We are COVID-savvy! We follow all State, Mendocino County, and CDC requirements to promote a safe workplace and public garden. Come be part of a fun team working in beautiful surroundings.
---
Café Staff
REPORTS TO: Café Manager
POSITION: Part-time (15-25 hrs/ week) Seasonal (mid-April through mid-September); Salary $19/hr
OVERALL OBJECTIVE: To perform a variety of duties in the kitchen/Café counter to ensure an excellent customer experience.  
RESPONSIBILITIES: 
Cooperate with all staff and volunteers
Prepare sandwiches and salads according to recipes as provided by the Manager
Make coffee and other drinks using specialized equipment and recipes as provided
Assist with food preparation as required
Keep service counters clean and fully stocked
Ensure that all food cabinets are stocked and tidy to deliver a full service, per opening procedures
Inform Manager of low stock levels 
Assist in the cleaning and clearing of tables with prepared hydrogen peroxide spray
Wash Dishes with proper techniques, three sink policy
Ensure the food is served to the correct temperature & portion size
Clean relevant service, preparation and storage areas using correct chemicals
All refuse to be removed from the kitchen/Café Counter and put into the correct trash areas, twice daily
Keep all trash containers in Café free from overflow
Project a professional image to all internal and external customers, ensuring correct grooming and maintaining proper clothing attire
Ensure that opening procedures are followed according to opening procedures
Ensure that the correct closedown procedure is followed, i.e., everything left clean, tidy and secure, ready for the next days' service, per closing procedures
HEALTH AND SAFETY 
Ensure all accidents are recorded in the relevant accident books
Use the correct handling and lifting procedures as outlined in employee policies
Keep up to date with all health and safety procedures, completed Food Service Worker certification
Ensure all tasks are carried out in accordance with the café's health, hygiene, quality, and safety standards
CUSTOMER SERVICE 
Serve all food from the counter using correct tools and presentation techniques 
Should be friendly, approachable, and have a good customer attitude
Should be personable to deal with customer queries/requests, refer to Manager when in doubt
Promote customer care through all actions
FINANCE 
Operate cash register, give correct change, complete day-end procedures for cash register and credit card machine
Keep cash register stocked with adequate change
OCCASIONAL DUTIES
Provide cover in the absence of coworkers
Undergo training courses and attend meetings when necessary
Be prepared to challenge and change work methods and procedures to ensure the smooth running of the department as instructed by the Café Manager
Carry out any reasonable management request
Be available for all Gardens' fundraising activities
Other duties and responsibilities as may be required by the Café Manager and/or Executive Director
It is the intention that this job description is seen as a guide to the major areas and duties for which the job holder is accountable. However, the business may change, and the jobholder's obligations are bound to vary and develop, so the job description should be seen as a guide, not as a permanent, definitive, and exhaustive statement. 
QUESTIONS:  cafe@gardenbythesea.org
TO APPLY: Please submit an Application for Employment (download here), and resume to Café Manager, Hayley Garibaldi, at cafe@gardenbythesea.org.