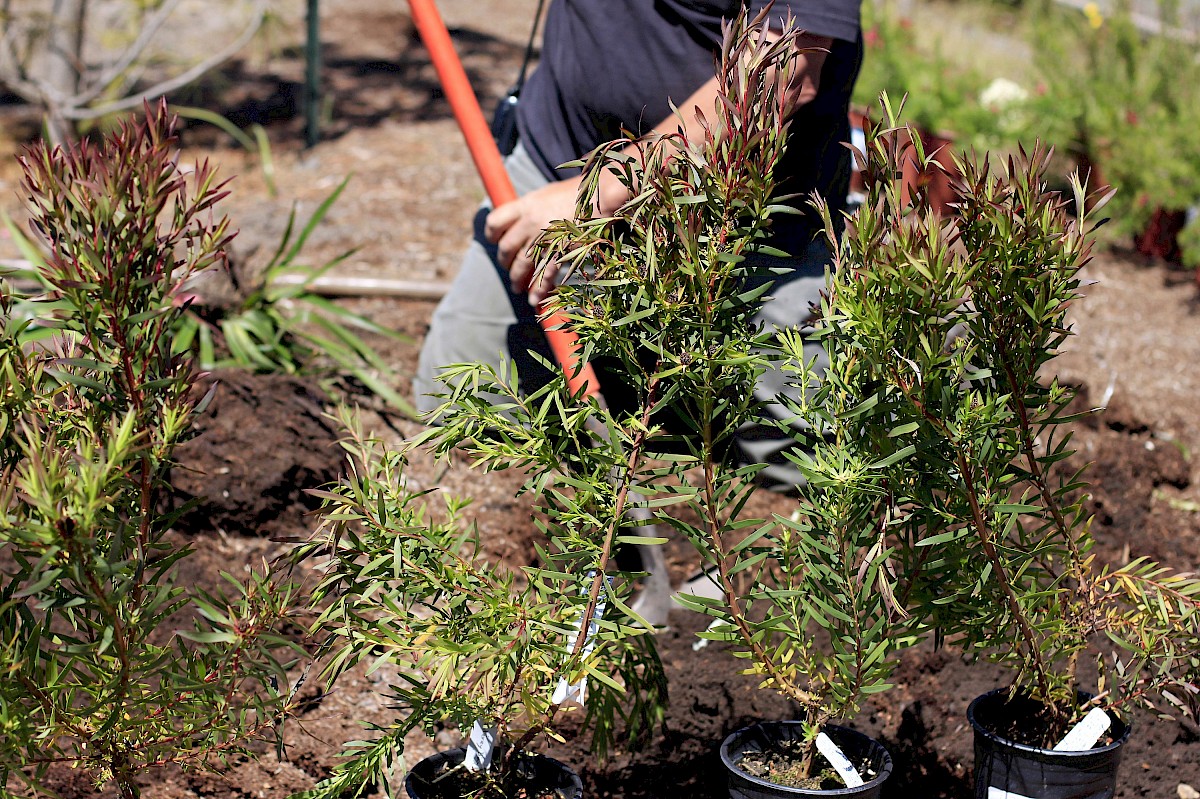 Gardener 1 - Full Time
This is a full-time, year-round position with benefits. The Gardener 1 provides care and maintenance to a vast array of plant material at the 47-acre Mendocino Coast Botanical Gardens. This position employs high standards of horticultural maintenance, record keeping, and safety. The Gardens includes both designed, cultivated gardens and restoration and management of natural areas. The Gardener 1 may have responsibilities related to any or all areas of the garden. This position may require weekend or shift schedules.
Reports to: Garden Manager and Gardener 3
Garden Skills:
Safely operates and maintains all types of tools and equipment, including mowers, blowers, weed-whips, power hedge shears, gopher traps, and hand tools
Knowledge of all forms of garden maintenance operations: planting, irrigating, weeding, fertilizing, aerating, turf renovation, mowing, edging, mulching, soil building, composting, arboriculture, pest control
Horticultural knowledge of plant material
Appreciation for public gardens and horticulture and MCBG Collections
Ability to meet goals in a timely manner
Ability to work closely with the public
Other tasks may be assigned as necessary
Leadership:
Incumbent must exemplify a problem-solving attitude that supports MCBG
Works cooperatively with others as a member of the garden team
Able to oversee volunteers on garden projects
Physical Demands:
Able to safely, lift, bend, squat, kneel, reach, walk, and prune for extended periods of time
Must be willing and physically able to work outdoors in a variety of weather conditions
Occasional work around hazardous materials and equipment
---
TO APPLY please submit a completed Application for Employment and a cover letter along with a resume to MCBG Garden Manager, Jaime Jensen GardenManager@gardenbythesea.org.