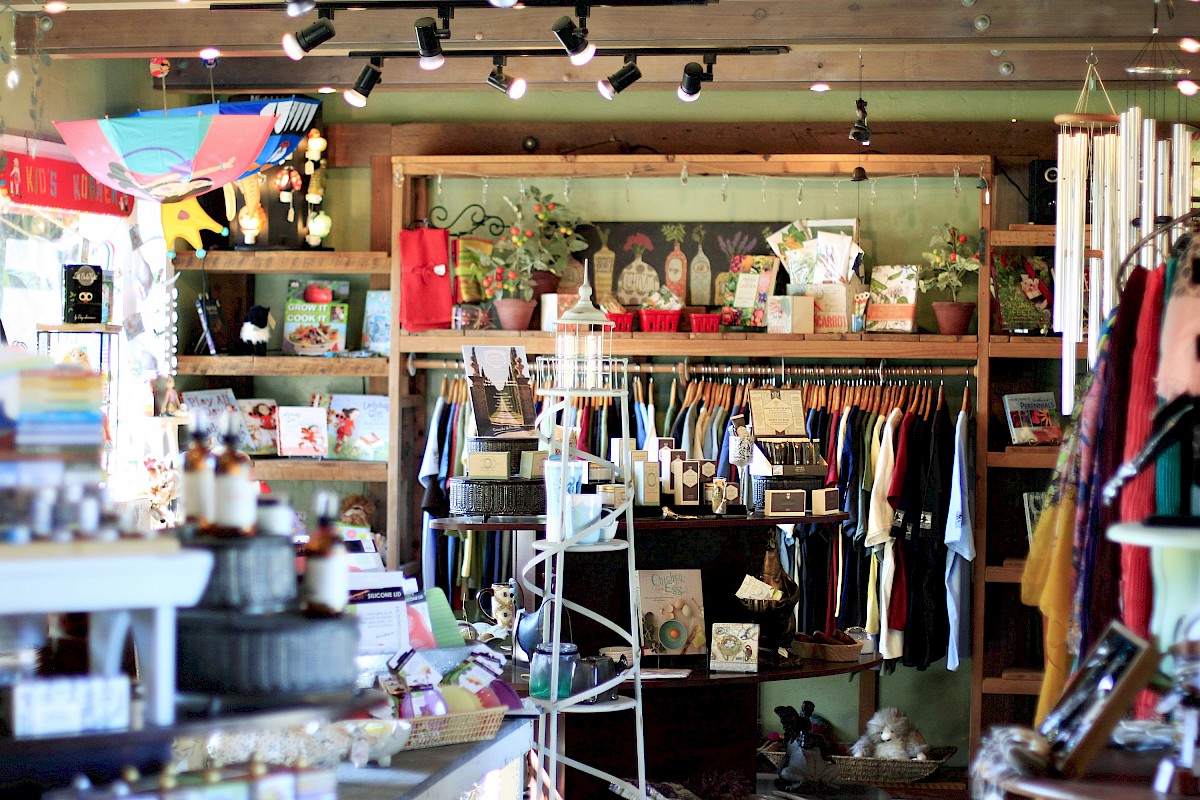 Garden Store Manager
Mendocino Coast Botanical Gardens is looking for an individual with retail experience and excellent customer service skills. The Garden Store Manager is responsible for all aspects and success of the Gardens' gift shop. It is the entry point for our visitors so maintaining a welcoming and informative environment for our guests, volunteers, and staff is essential. Retail management experience required. This is a full-time, year-round position with benefits.
POSITION: Full-time exempt, occasional evenings and weekends 
REPORTS TO: Executive Director
RESPONSIBILITIES:
Front of Store
Responsible for management and success of The Garden Store
Encourage and exemplify an environment of customer service, professionalism, and positivity
Hire, train, and evaluate staff
Have flexibility with work schedule to accommodate scheduling issues
Recruit volunteers for the Store with the assistance of the Volunteer Coordinator
Prepare or delegate monthly work schedule for staff and volunteers with copies to Business Manager and Executive Director (ED)
Communicating with staff daily, verbally, and through staff "Chat Book" detailing relative information for any special and/or ongoing events occurring at the Gardens
Step in to assist visitors with special needs or requests/complaints if staff are not able to help
Create and maintain displays that are attractive and create a buzz
Oversee admissions process in the Store
Back of the House Operations
Coordinate ordering/receiving /pricing of merchandise
Create and review sales reports to see what is selling
Maintain accurate electronic filing system for vendor purchase orders
Management of point of sale system, working towards a firm knowledge of system, with ability to troubleshoot
Purchase merchandise for The Garden Store consistent with the Gardens' mission for the spring, summer, and fall with positive margins
Stay attuned to the marketplace by magazines, checking out stores in the Bay Area, communicate with other local shop owners, and listen to customers/staff on what is selling
Order supplies for Store
Attend gift/trade shows at discretion of Executive Director
Finance
Provide Bookkeeper with nightly closeout and correct information to process payments
Run end of month reports for the ED/Finance person for admissions, Nursery, Store, memberships, Friends of the Gardens (FOG), and Art in the Gardens (AIG) income
Once per year provide ED/Finance person reports and information needed for the yearly budget
Watch store budget monthly, making adjustments as needed
Balance safe and make bank deposits
Other Duties
Attend staff/board meetings when requested and FOG meeting work permitting
Input in our computer system and create price tags for AIG items, sculptures in the Gardens, AIG, workshops, and event tickets
Other duties as assigned by Executive Director
Requirements
3 years or more retail store management
Excellent people skills, must create a positive atmosphere for guests, staff, and volunteers
Ability to create and manage budgets
Ability and desire to work in a collaborative environment
Excellent knowledge of point of sales systems with ability to create reports
Computer proficiency
Experience in personnel management
Able to lift and carry 20 lbs. or more
Able to work on your feet for extended periods of time
Experience with management of volunteers a plus
---
ABOUT MENDOCINO COAST BOTANICAL GARDENS:
Each year, more than 86,000 people experience the wonder of nature at Mendocino Coast Botanical Gardens in all its seasons. This nonprofit botanical escape is a place to play, to contemplate, to learn, to relax, to touch, to smell, to feel, to enjoy, to be inspired, and to experience the simple joy and beauty of life.
The Gardens' work environment is built on teamwork, making sure our guests have an inspiring experience, and working hard in busy conditions. 
TO APPLY please submit a completed Application for Employment and a cover letter along with a resume to MCBG Executive Director, Molly Barker at director@gardenbythesea.org.