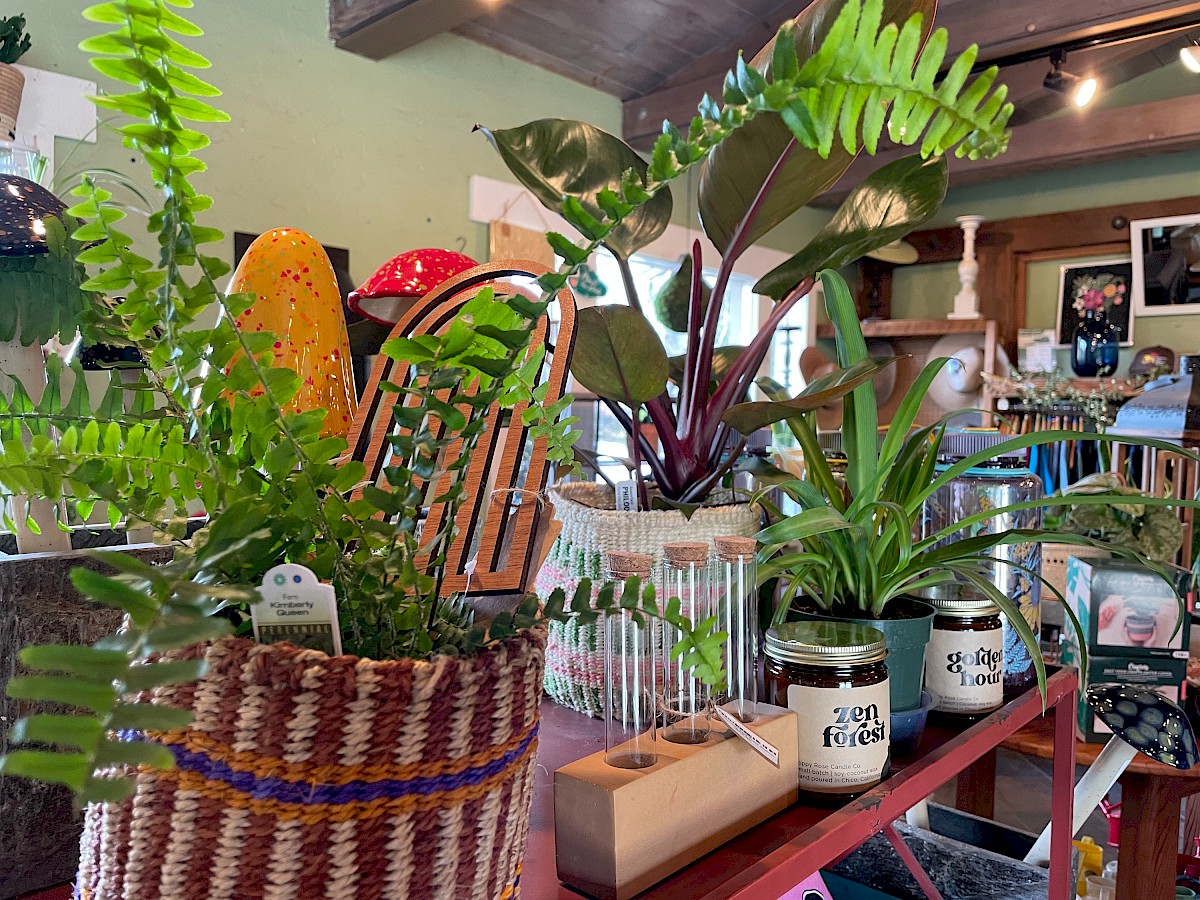 Store Sales & Guest Services Representative
Mendocino Coast Botanical Gardens (MCBG) is seeking a part-time seasonal Store Sales & Guest Services Representative who will assist in ensuring the success of our admissions and unique retail gift shop, The Garden Store. The ideal candidate must have at least one year of retail and guest services experience. The Store Sales and Guest Services Representative will be responsible for greeting guests, admissions, store sales, nursery sales, assisting guests with mobility scooters, and creating a welcoming and informative environment for guests, members, and volunteers.
STORE SALES & GUEST SERVICES REPRESENTATIVE
REPORTS TO: Guest Services Manager/ Guest Services Assistant Manager

POSITION: Part-time seasonal (up to 29 hours/week) non-exempt, hourly. Starting salary $19/hr.

HOURS: Open availability, weekends required, may be required to work special events and/or evenings on occasion.
RESPONSIBILITIES:
Provide the highest quality service to all guests and in every transaction
Greet members/guests in a sincere and friendly manner
Accurately process admissions transactions in ACME and merchandise sales in Vend
Provide orientation to the Gardens and answer questions regarding the Gardens
Maintain flexibility and perform a variety of duties as assigned
Attendance and punctuality are essential to work and all work-related functions
Maintain a neat and orderly work environment
Answer and direct phone calls 
Assist guests shopping at Nursery whenever possible or contact Nursery personnel as needed
Assist with inventory, pricing, shipping/receiving as needed
Be familiar with the Gardens and upcoming activities including events, workshops, etc.
Maintain a flexible schedule and availability to work special events and times of peak visitation
Work collaboratively with co-workers, horticultural, maintenance, nursery, and administrative staff
MINIMUM QUALIFICATIONS:
High School Diploma or equivalent GED Core Competencies
1-3 years of direct retail experience using a point-of-sale cash register a plus
Effective teamwork skills and cross-functional collaborative capacity. Ability to take direction and works well independently as the situation requires
Team player, ability and desire to work in a collaborative environment
Ability to lift and carry up to 20 lbs
Basic computer literacy
Bilingual is a plus (English/Spanish) 
APPLICATION INSTRUCTIONS:
To apply, please submit a cover letter along with a resume to the MCBG Guest Services Manager, Elizabeth Catinna at guestservices@gardenbythesea.org.

ABOUT MENDOCINO COAST BOTANICAL GARDENS:
The Mendocino Coast Botanical Gardens is a nonprofit botanical garden with a unique mixture of manicured gardens and wild habitats located along the Pacific Ocean. Each year, more than 100,000 people experience the wonder of nature in all its seasons at the Mendocino Coast Botanical Gardens. This nonprofit botanical destination is a place for guests to be inspired and experience the simple joy of a natural setting. The Gardens' work environment is built on teamwork and making certain our guests have an inspiring experience.