MCBG Wish List
Cleaning out the gardening shed or upgrading equipment for spring planting?
Donation of supplies is a great way to show your support for the Gardens! With your tax-deductible donation of any item on the Wish List, you actively become a part of our mission to engage and enrich lives by displaying and conserving plants in harmony with our Northern California Coastal ecosystems.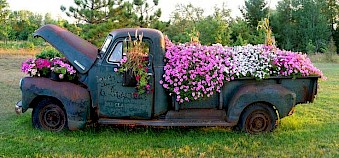 We are currently in need of:
Two Polycarb Garden Sheds for Nursery on the Plaza and the propagation area
Clay/terra cotta pots, all sizes (Dirt and mineral deposits are fine, but no chips or cracks please)
Mule or electric cart
Large chipper shredder
Outdoor display items for the Nursery - wood shelves, étagères, plant stands, wagons, wheelbarrows, etc.
Plastic tubs of any size to help store off-season items at The Garden Store
Deep plastic tubs, at least 9" to 14" wide and 9"+ tall, with or without lids to hold our plant signs, which are taking up too much space in the Nursry office
Bigger storage bins with lids to hold soil amendments to keep dirt and grime out
Rice cooker for Rhody's (12 to 14 cup capacity)
8 ounce ramekins for Rhody's Garden Café
Letter folder for mailings
If you have any of these items that are in working condition and would like to donate them to the Gardens, please contact the the Administrative Office at 707-964-4352 ext. 10 or email administration_volunteer@gardenbythesea.org.
To see more examples of these items visit our Pinterest Page!
---
Other ways to support the Gardens
Donate your time. We are always looking for hard working folks to join the MCBG volunteer family!
Support us on social media. Like us on Facebook and encourage friends and family to do the same.  MCBG  |  Nursery on the Plaza  |  The Garden Store  |  Rhody's Café