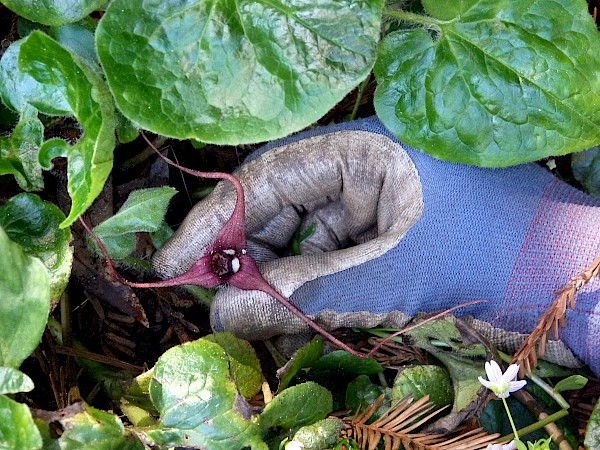 Naturalist/Gardener 2
Mendocino Coast Botanical Gardens is looking for a Naturalist/Gardener 2 to join our team.  
We are a small team of enthusiastic gardeners, horticulturalists, naturalists, and teachers. We all wear many hats and we are responsible for a large quantity and a large variety of unique and beautiful coastal plants and the ecosystems that grow with them.  
We are looking for one full-time Naturalist/Gardener 2. This position will be responsible for maintenance and restoration of our natural areas as well as one or more areas of the cultivated gardens. The Naturalist/Gardener 2 will have specific responsibilities related to coastal California native flora and some of the Gardens' collections which may include conifers, heaths and heathers, dahlias, begonias, or roses. Please check out our job description below for more information.
TO APPLY
Please submit an Application for Employment along with a resume to MCBG Lead Gardener, Jaime Jensen at lead_gardener@gardenbythesea.org. 
PRINTABLE Application for Employment
---
Full Job Description
GARDENER 2
Naturalist/Gardener
This is a full-time, year-round, benefitted position which provides care and maintenance to a vast array of plant material within a designated area of the 47-acre Mendocino Coast Botanical Gardens. This position employs high standards of horticultural maintenance, recordkeeping, and safety. The Gardens includes both formal, cultivated gardens as well as restoration and management of natural areas. Specifically, this position is responsible for the natural areas and the entry garden.  Position may require weekend or shifts schedules.
Reports to:  Lead Gardener
Garden Skills:
Advanced  knowledge of all forms of maintenance operations: planting, irrigating, weeding, fertilizing, hedging, pruning, aerating, turf renovation, mowing, edging, mulching, soil building, composting, arboriculture, pest control, and propagation
Advanced horticultural knowledge of coastal gardens and natural restoration.
Safely operates and maintains all types of tools and equipment, including mowers, blowers, weed-whips, power hedge shears, gopher traps and all types of hand tools.
Appreciation for Public Gardens and Horticulture and MCBG collections.
Ability to solve problems, and to meet goals in a timely manner.
Ability to work effectively as a cooperative team member, an individual, and/or a leader.
Garden Ambassador Responsibilities:
Works with, supports, and encourages volunteers and expresses appreciation personally and on behalf of the Gardens for the efforts of volunteers.
Enhances the experiences for Garden's visitors by thoughtfully responding to inquiries, encouraging future visits, and suggesting ways that guests could become more involved.
Leads tours and/or makes presentations to visitors.
Physical Demands:
Able to safely, lift, bend, squat, kneel, reach, walk and prune for extended periods of time.
Must be willing and physically able to work outdoors in a variety of weather conditions.
Occasional work around hazardous materials and equipment.
Qualifications:
5  years  Practical  Experience in care and maintenance of gardens. 
California Driver's License and safe driving record.